Sex Robots Will Change Our Lives, Whether We Want Them To Or Not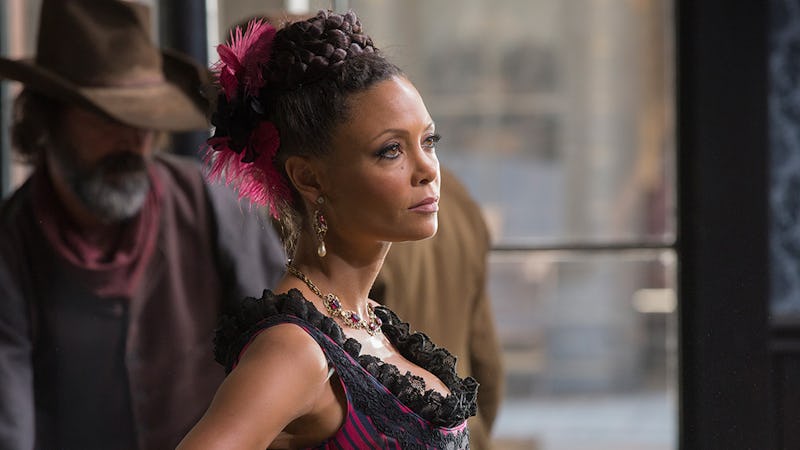 HBO
In the real world, sex robots are a relatively new phenomenon — manufacturers like the ones behind the RealDoll sex doll have only begun to make serious attempts to commercially produce them within the last few years. But long before they were being beta-tested in labs, sex robots set up shop in the human imagination. Sexualized robots and androids have been a part of sci-fi culture since its earliest incarnations, from E.T.A. Hoffman's 1816 short story "The Sandman" to Maschinenmensch, the female robot in 1927's Metropolis, to the murderous Pris in Blade Runner and the characters of Westworld. The idea of a partner made of metal instead of flesh (and without an annoying human personality) is one that humans have long found both entrancing and revolting.
But even though we've given sex robots a lot of real estate in the public imagination, we haven't necessarily given a ton of thought to how they might change human society — and it's time we start, given that the reality of sex robots is just around the bend. Last April, RealDoll's Realbotix division released an app called Harmony AI that allows users to interact with a VR partner, and animatronic heads linked to the app are available for pre-order.
This urgency is why Professor Noel Sharkey and Dr. Aimee van Wynsberghe published the consultation report by the Foundation of Responsible Robotics. In their report, Sharkey and van Wynsberghe examine how the future of sex with robots impact our ideas on sex and gender, female beauty ideals, consent, and sexuality as a whole.
There's been little examination about how sex robots might change our ideas about gender in particular — which is why Bustle spoke to Sharkey, as well as several other experts, on the topic. Robots don't have any inherent gender — will having sex with them convince humans that gender is less of a necessity in our world, as well? Or will it reinforce negative traditional gender stereotypes? Currently, there is a strong gender divide when it comes to sex dolls: only 5-10 percent of RealDolls customers are women. Will those numbers remain the same for sex robots? Or will they be closer to the 44 percent of women between the ages of 18 and 60 who have used a sex toy? Though concrete answers remain in the future, one thing is for certain — being able to purchase a programmable partner is going to change a lot about our lives.