Simone & Aly Were Sleek & Chic At The Globes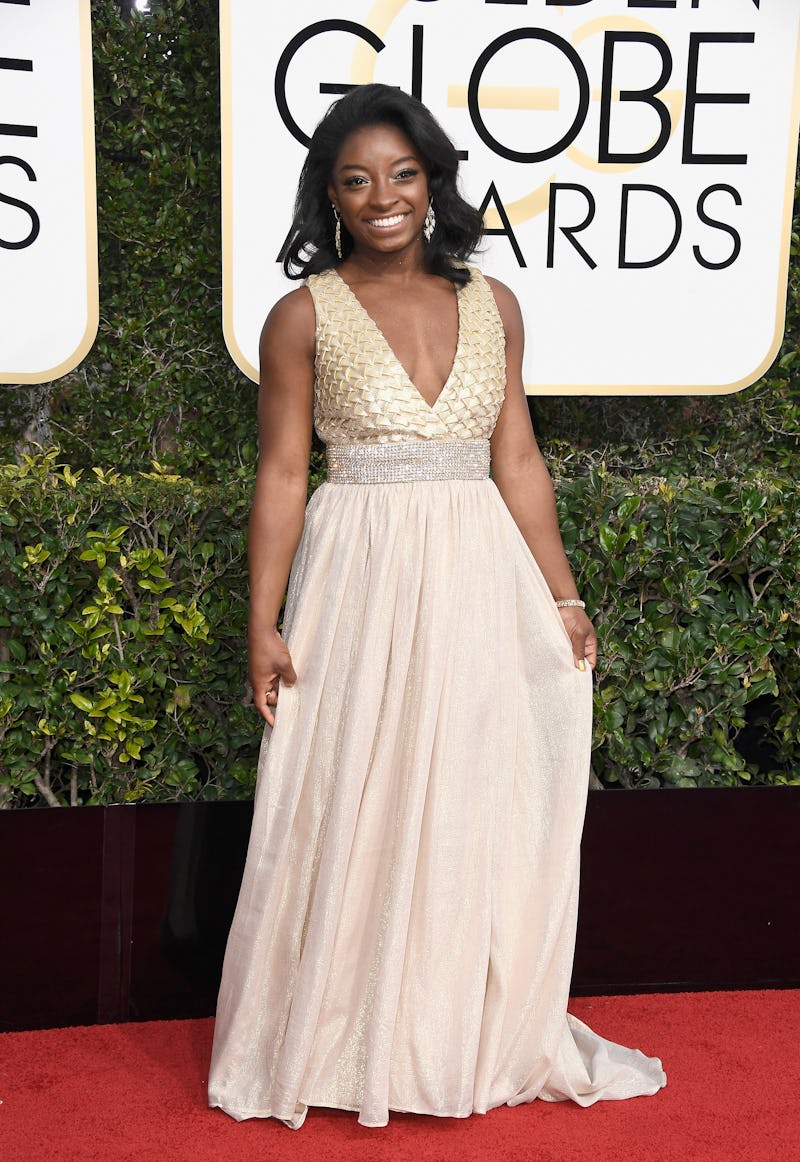 Frazer Harrison/Getty Images Entertainment/Getty Images
What a pair of beauties. Olympians Simone Biles and Aly Raisman got ready for the 2017 Golden Globes along with their fellow athlete Madison Kocian. The lovely ladies certainly enjoyed getting primped and primed for the awards show. We would know, since they invited Bustle's Sara Tan to come along for the ride — peep our Instagram story for the exclusive behind-the-scenes look at the athletes getting ready. In it, you get a sneak peek at the gymnasts and their dress options — there were lots of golds, neutrals, and reds there for the choosing — and of them getting their hair and makeup done. Matrix Style Link Stylists George Papanikolas and Nick Stenson were responsible for their absolutely gorgeous Globes manes. They also shared their fave beauty trends, BTW.
So, you loved that bird's eye view, those sneak peeks, and advance looks at the process of getting ready. But how about the end result? All I can say is "Whoa!"
Biles ultimtely selected a champagne-hued and floor-sweeping dress with an intricate, deep V bodice and a high waist. She was, in a word, flawless. Did you notice those statement lashes in our backstage coverage?
Check out her full, final presentation below. Trust me, you are going to lurve it.
The slit was subtle but it was there. Biles looked stoked to be wearing the dress.
Raisman opted for an off-the-shoulder coral gown with a major slit, which showed off her strappy metallic heels. She wore her hair in loose waves.
Both of the athletes went mega glam with voluminous hair.