Read 'Sonora' With Bustle's Book Club This April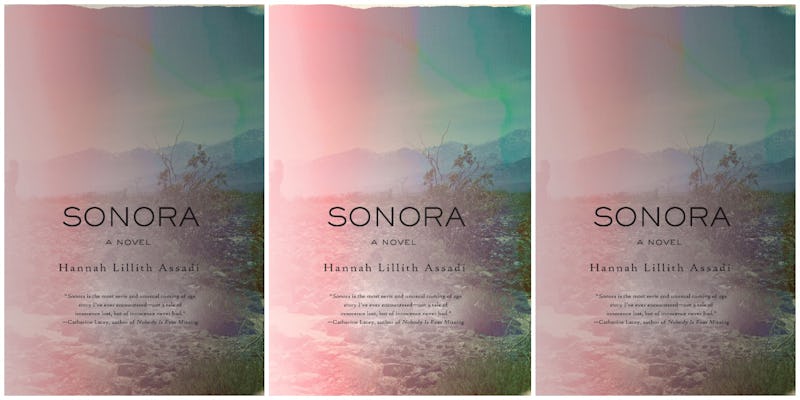 Every month so far this year, Bustle's American Woman Book Club has come together on Goodreads to read a new book about one of the infinite experiences of living as an American woman. In April, the book club will be reading Sonora by Hannah Lillith Assadi. Here's why you're going to want to join us.
Sonora is the powerful story of Ahlam, the daughter of a Palestinian refugee and his Israeli wife, growing up against the backdrop of the Sonoran desert outside Phoenix. There, she meets the enchanting misfit Laura — and the two fall into an intense and all-consuming relationship, experimenting with drugs and sex, and confiding in each other about their broken home lives. Meanwhile, strange things are happening: Ahlam has been having prophetic fever dreams, mysterious blue lights are appearing in the sky, and a series of unexplained deaths and suicides are spreading through Ahlam's high school. Afraid that they might be next, Ahlam and Laura escape to New York — where their lives begin to spiral out of control.
Sonora is a poetic coming-of-age story about friendship, identity, secrets, and obsession that will haunt you long after you turn the final page. So what are you waiting for? Grab your copy, and come read with us!
Sonora by Hannah Lillith Assadi, $11, Amazon
To read along with Bustle's American Woman Book Club, follow us on Goodreads and join in with the discussion. And stay tuned for more information about our event at Strand Book Store in NYC — where we'll be bringing the conversation offline.