Sophia Bush's New TV Show Sounds Like It Will Definitely Thrill 'One Tree Hill' Fans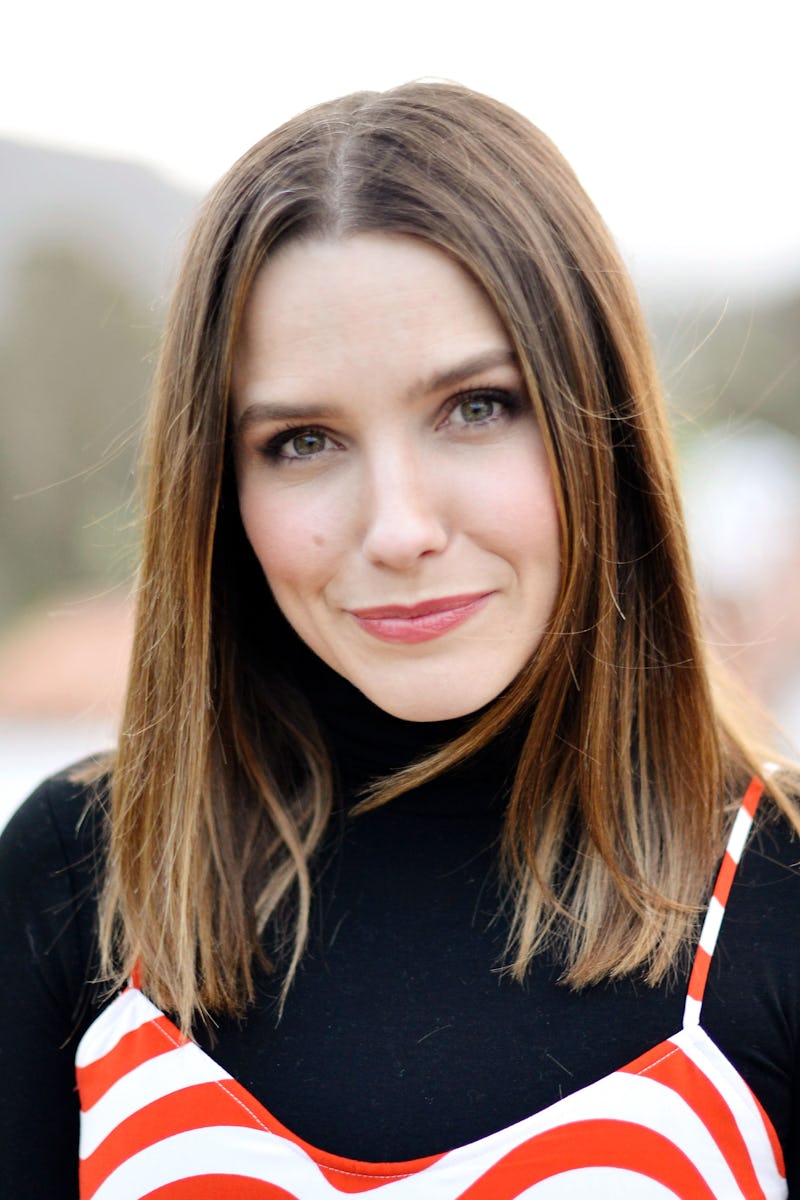 Jerod Harris/Getty Images Entertainment/Getty Images
One Tree Hill fans are in for a great surprise — Sophia Bush is starring in a new TV show, as announced by Deadline on Sept. 6. Bush confirmed the news via Twitter. The new series, Surveillance, is a spy drama that will excite fans of Snowden. And while Bush's character probably isn't much like One Tree Hill's Brooke, fans are happy to see the actor in a leading role.
Deadline didn't reveal Bush's character's name, but it sounds like she'll be one tough woman. Bush's character is in charge of communications at the NSA, and according to the outlet, she'll be "torn between protecting the government's secrets and her own." Based on that description, it sounds like the new show will be part Scandal, part soapy drama — and perfect for grown-up One Tree Hill fans.
And while the project is still in its early stages, it sounds like Surveillance will make it to air on a major network. Deadline reports that CBS has ordered a "production commitment" for the series, and the show's pilot will reportedly be filmed this fall. Plus, the show's creator, Matt Reeves, has an impressive resume. Reeves also created Felicity, Deadline pointed out, and he also directed movies like Cloverfield and Dawn of the Planet of the Apes.
Bush also shared the news about Surveillance on Twitter, sharing how happy she is about the new show. She wrote in her tweet,
This what I've been up to this year, fam. Developing this project. Getting this character that feels like she already lives in my bones ready for you. I am so excited to finally be able to share this "blockbuster commitment" with all of you!! #HereWeGo #Surveillance
In a later tweet, Bush joked that she has BDE about the show. If that's not leading actor material, what is?
Since One Tree Hill ended, Bush has appeared in a number of other shows and movies, but Surveillance sounds like her biggest role to date. Bush recently voiced Voyd in The Incredibles 2, and she played Erin Lindsay on Chicago P.D., as well as appearing as the same character on Chicago Fire, Chicago Med, Chicago Justice, and Law & Order: Special Victims Unit. And fans of teen movies will remember Bush as Beth in John Tucker Must Die.
Aside from her acting roles, Bush has also been an outspoken advocate for the #MeToo movement. In May, the One Tree Hill actor talked to The Guardian about continuing the movement beyond Hollywood to help other industries.
It sounds like Bush's former co-stars are just as excited about her new role as she is, too. One Tree Hill actor James Lafferty responded to Bush's tweet, writing, "Epic!!," along with a raised-hands emoji. And Hilarie Burton tweeted, "YEAH GIRL!!!!!! Mega proud of you lady!" One Tree Hill actor Allison Munn also joined in on the congratulations fest, writing, "HUGE Congrats!!!" in response to Bush's tweet.
Of course, fans are already excited about the new show, too.
Based on the excited responses to the news about Surveillance, it sounds like Bush's new endeavor will have plenty of fans when it debuts on CBS. And some of those viewers might just be her former One Tree Hill co-stars.