Melissa Joan Hart Likely Won't Play Sabrina on 'Riverdale' & The Reason Why Will Bum You Out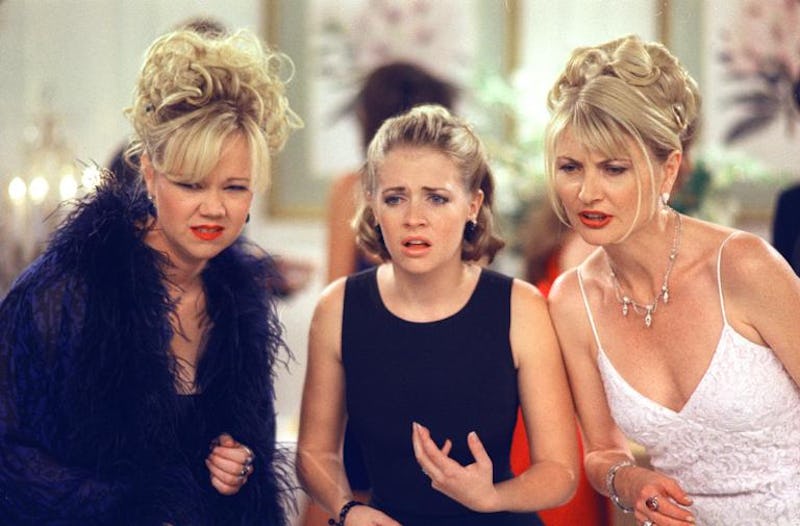 CBS
Not all fans of the popular '90s show know this, but Sabrina from Sabrina the Teenage Witch actually originated on the pages of Archie comics. Sabrina Spellman made her first appearance in a 1962 issue of the comics, and the relatable and spunky teenage witch won readers over with her well-intentioned spells that often backfired. With Archie comics characters having a resurgence in 2017's Riverdale, it seems like the perfect time to bring Sabrina back to television. And Melissa Joan Hart, who played Sabrina for seven seasons, would love to join the cast of the CW show — but unfortunately, it might not happen for this truly depressing reason.
"I think Riverdale is gonna do it with the younger, hotter Sabrina," Hart says during the San Diego Comic-Con press day for her latest, Lifetime's Watcher in the Woods. "Everything there... it's all about sexy. You know they're gonna find a young, hot, leggy... they're going to do it different, the way they've done it with all their other characters."
Riverdale's showrunner Roberto Aguirre-Sacasa has said he's very interested in the character of Sabrina in the past, though he didn't mention if he's actually planning to bring her to the series or whether Hart would be invited to take on the role. Still, the 41-year-old's comments are understandable (albeit totally sad). The main characters of the CW show are in their teens, and Hart as Sabrina couldn't be part of their friend group as she was in the comics.
However, this shouldn't stop Hart from taking on the role. She could easily enter the Riverdale world as a slightly older version of Sabrina — as a parent, a teacher, or in a variety of other roles. Fans of Hart's rendition of the character would surely be thrilled to see their favorite witch back in action. Even Riverdale actor Shannon Purser loves the idea of having Hart on the show as Sabrina. "I haven't heard anything official confirming it, but I think it would be so cool," she told Digital Spy in June.
Despite her feelings that it won't happen, Hart would be willing to take on the role if it were offered to her. "I would love to do it, but I don't think they will, cause the whole thing is they're all in high school," she says.
Fans of Sabrina the Teenage Witch would undoubtably love to see Hart on the show in any capacity. Fingers crossed the writers of Riverdale are open to seeing a slightly older — and just as magical — version of Sabrina in the secret-infested town soon.