'Southern Charm's Cameran Has One Major Announcement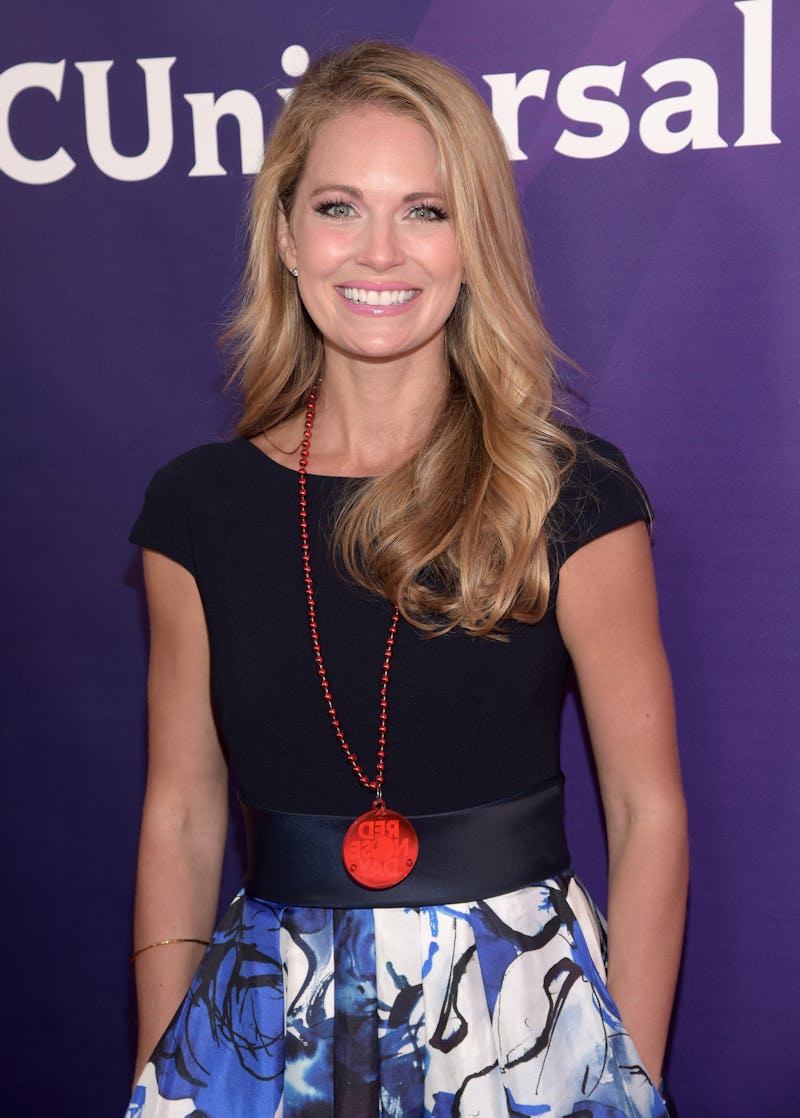 Jason Kempin/Getty Images Entertainment/Getty Images
This news might shock some Southern Charm fans. Cameran Eubanks is pregnant and expecting a baby girl come fall, she announced on Instagram Wednesday. Alongside an adorable picture of her husband, Jason Wimberly, and herself wearing pink and holding a sonogram image, she wrote, "Times a changin' y'all! Baby GIRL Wimberly will be touching down this fall! Excited (and nervous) for this next chapter in life!"
This is major news for the Bravolebrity. Pretty much since day one of Southern Charm, Eubanks has made it very clear that she didn't know if she ever wanted children and that even if she decided to have them eventually, she was by no means rushing it. Her honesty about not being sure about being a mom was something that I found so admirable. The former Real World: San Diego star always stayed true to herself and what she wanted. As she told BravoTV.com in March 2015, "I believe in bringing a child into this world when both parties are ready and committed to being a parent, and I am just not there yet and have no problem admitting it."
Seeing as she is now expecting her first child, that shows just how ready she is to become a mom. This huge new chapter Eubanks and Wimberly are starting is something that was actually teased in the Southern Charm Season 4 trailer. Eubanks is briefly shown telling her mom, "I threw my birth control away." Of course, no further details were given, but now fans know that the 33-year-old was really serious.
Eubanks also took to Twitter to thank everyone for their warm wishes and revealed how honored she is to take on the motherhood role. "Thanks all for the kind messages!" the Bravo star tweeted. "They say being a Mom is the greatest job in the world and I'm blessed to have the opportunity!"
There's no doubt that Eubanks is going to make one fantastic, hilarious, and super fun mother. Let's also note that Baby Wimberly is going to be dressed amazingly, because Eubanks has fantastic style. Yeah, her little girl is super lucky and she doesn't even know it yet.