This Elite Women's College Will Admit Trans Students Starting Next Fall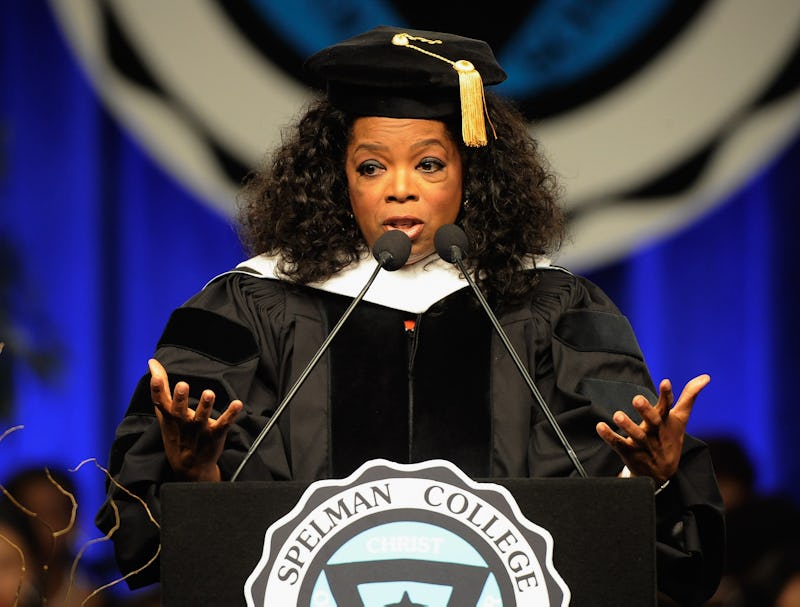 Rick Diamond/Getty Images Entertainment/Getty Images
The struggle for trans women to be accepted by the women's movement, and by all-female spaces in general, has been well-documented. From transphobic "bathroom bills" to trans-exclusionary comments from famed feminists like Germaine Greer, trans women can sometimes feel like it's more of a 'cis-terhood' than a sisterhood. One venue for these discussions in particular has been in education, especially when it comes to inclusivity at all-female schools and universities.
This week, Spelman College, a historically Black women's college in Atlanta, took a major step towards inclusivity when it announced that the college would accept trans students for the 2018 school year. It's a brave new step not just for trans women, but particularly for trans women of color, who are among the most vulnerable populations in the entire LGBTQ community in America.
Spelman College's President Mary Schmidt Campbell sent out a statement to students on Sept. 5 announcing the shift in policy:
Spelman College, a Historically Black College whose mission is to serve high-achieving black women, will consider for admission women students including students who consistently live and self-identify as women, regardless of their gender assignment at birth. Spelman does not admit male students, including students who self-identify and live consistently as men, regardless of gender assignment at birth. If a woman is admitted and transitions to male while a student at Spelman, the college will permit that student to continue to matriculate at and graduate from Spelman.
This is, for Black transgender women in the United States who aim high and want the broadest range of educational options — and an educational environment that celebrates and prioritizes women — a big step forward.