Speidi Is Celebrating Their 10th Anniversary Soon & Seriously, Where Did The Time Go?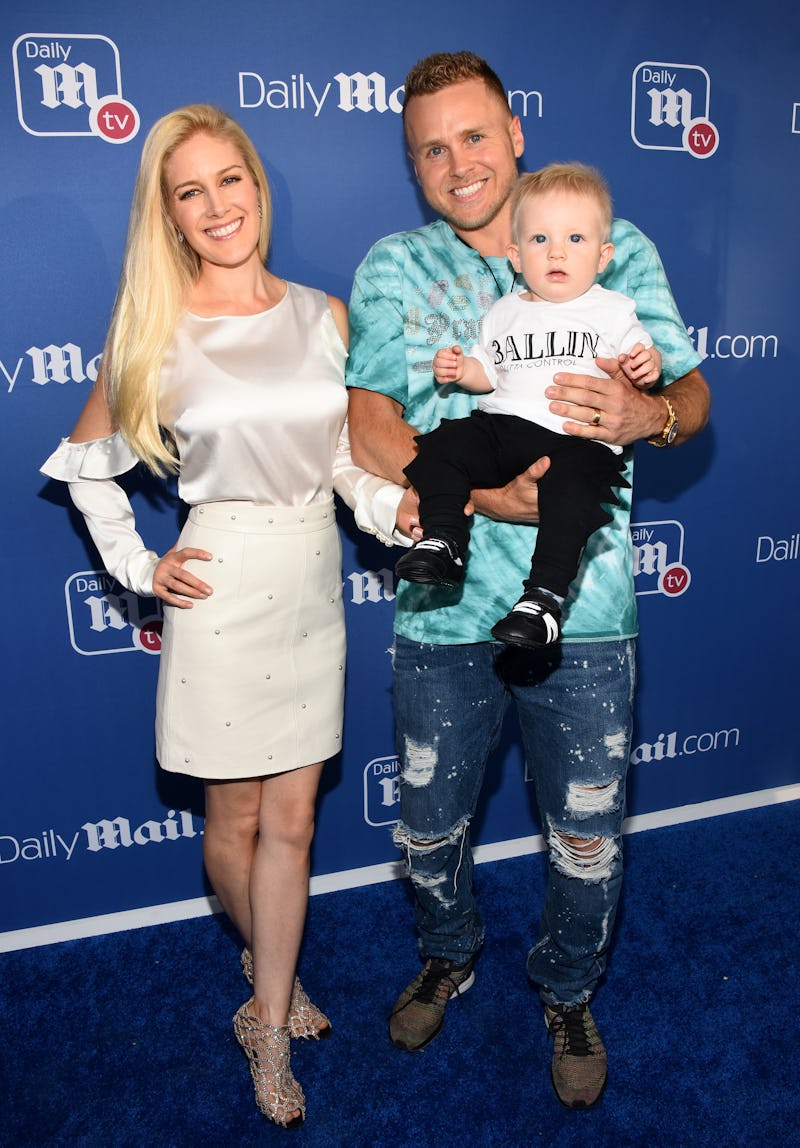 Araya Diaz/Getty Images Entertainment/Getty Images
Speidi is still going strong, everyone. In fact, Spencer Pratt and Heidi Montag are celebrating their 10th anniversary in 2018. According to a new interview with E! News, the King and Queen of Reality TV have some fun plans for their special day. But that's not all they spilled about. The two also have some thoughts about a Hills reunion that will have you flashing back to those sunny (and drama-filled) "Unwritten" days.
They told the publication that they're set to celebrate their 10th wedding anniversary, which falls on Nov. 20. Montag said they already have a game plan for the event. She said, "We are going to renew our vows. We'll have Gunner there and it'll be really fun!" The location of their vow renewal is still a little up-in-the-air, though. Pratt revealed that their top choice of locale is Cabo, which is where they originally eloped, "Hopefully we're going to Cabo and having lots of skinny margaritas."
In the event that they don't, the pair might head to Colorado, which is Montag's home state, as she explained in Paper Magazine. She told E! News, "If we do it in Colorado, which we're thinking about maybe doing, then we do it in September. But if not then, we'll do it in Cabo." It sounds like they have a couple of fun options for where they want to celebrate their milestone anniversary.
It's wild to think that it's been 10 years since the two exchanged vows. Well, it's been almost 10 years since they said "I do" twice on the show. As previously mentioned, the first time they got married was when they eloped while in Cabo, Mexico. Although, there was a bit of controversy at the time over their elopement and the legality of their marriage. Still, whether it was a symbolic wedding or not, it makes sense that the couple would want to renew their vows where their marriage began.
The second time they exchanged vows was a grander and more dramatic affair, as you might expect with a show like The Hills. As People described, they later got married again in April 2009, with many of their castmates, including Audrina Patridge and Brody Jenner, in attendance. Another very interesting guest showed up as well. Despite their issues, which were chronicled at length on the series, Lauren Conrad appeaed to wish her former BFF the best, per People. Conrad's cameo at the wedding also served as her big exit from the series.
Since Speidi is planning on renewing their vows soon, doesn't it seem like the best occasion for a Hills reunion? You could definitely count on Montag and Pratt to be down for one. When asked about a reboot, Montag told E! News, "If that's something that would happen, we would love to be involved in it, obviously," she continued, "Spencer's been trying to get The Hills reboot since it ended."
There you have it, folks. The longtime couple is totally ready to head back to the Hills, which is sure to be the best news for every fan of the iconic series.