Quotes To Help Celebrate St. Patrick's Day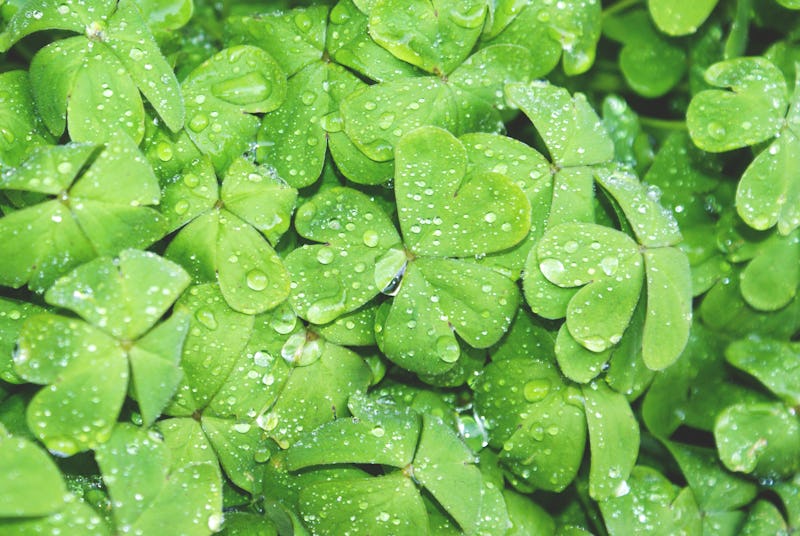 While the beginning of the year may be low on holidays, March 17th is here to put some spark back into your step. To help you get into the St. Patty's spirit, I've rounded up a few St. Patrick's Day quotes that cover everything from the magic of the day to the beauty of being Irish. The Irish holiday is upon us, which means it's time to whip out the green attire, claim yourself a bar stool, and start ordering up round after round of green beer — all while pondering these quotes.
For those of you who don't know the backstory behind Saint Patrick, he was actually a fifth-century Romano-British Christian missionary that eventually made his way to Ireland. While he wasn't Irish by birth, he's considered an "adopted Irish," and to this day he is still considered a patron saint of Ireland. Saint Patrick's backstory feels ever so applicable on St. Patrick's Day, when millions of Americans come together to celebrate the Irish holiday no matter their heritage.
Whether you celebrate St. Patrick's Day by eating green eggs and ham, searching for four leaf clovers, dressing in all green, or simply eating Lucky Charms in the morning, there's no reason not to take advantage of the holiday's spirit and enjoy the jovial vibes that take over the country on this spunky holiday. Get yourself in the zone with the help of these St. Patrick's Day quotes. They might even bring you a little luck!
1. "St. Patrick's Day is an enchanted time — a day to begin transforming winter's dreams into summer's magic." — AdrienneCook
2. "The anniversary of St. Patrick's Day: and may the Shamrock be green for ever." — Shane Na Gael
3. "For the whole world is Irish on the seventeenth o' March!" — Thomas Augustine Daly
4. "If you hold a four-leaf shamrock in your lefthand at dawn on St. Patrick's Day you get what you want very much but haven't wished for." — Patricia Lynch
5. "The list of Irish saints is past counting; but in it all no other figure is so human, friendly, and lovable as St. Patrick — who was an Irishman only by adoption." — Stephen Gwynn
7. "Even when they have nothing, the Irish emit a kind of happiness, a joy." — Fiona Shaw
8. "Above all else, deep in my soul, I'm a tough Irish woman." — Maureen O'Hara
9. "If you're Irish, it doesn't matter where you go — you'll find family." — Victoria Smurfit
10. "In Ireland the inevitable never happens and the unexpected constantly occurs." — Sir John Pentland Mahaffy