'Clueless' Star And Fox Host Stacey Dash Is Running For Office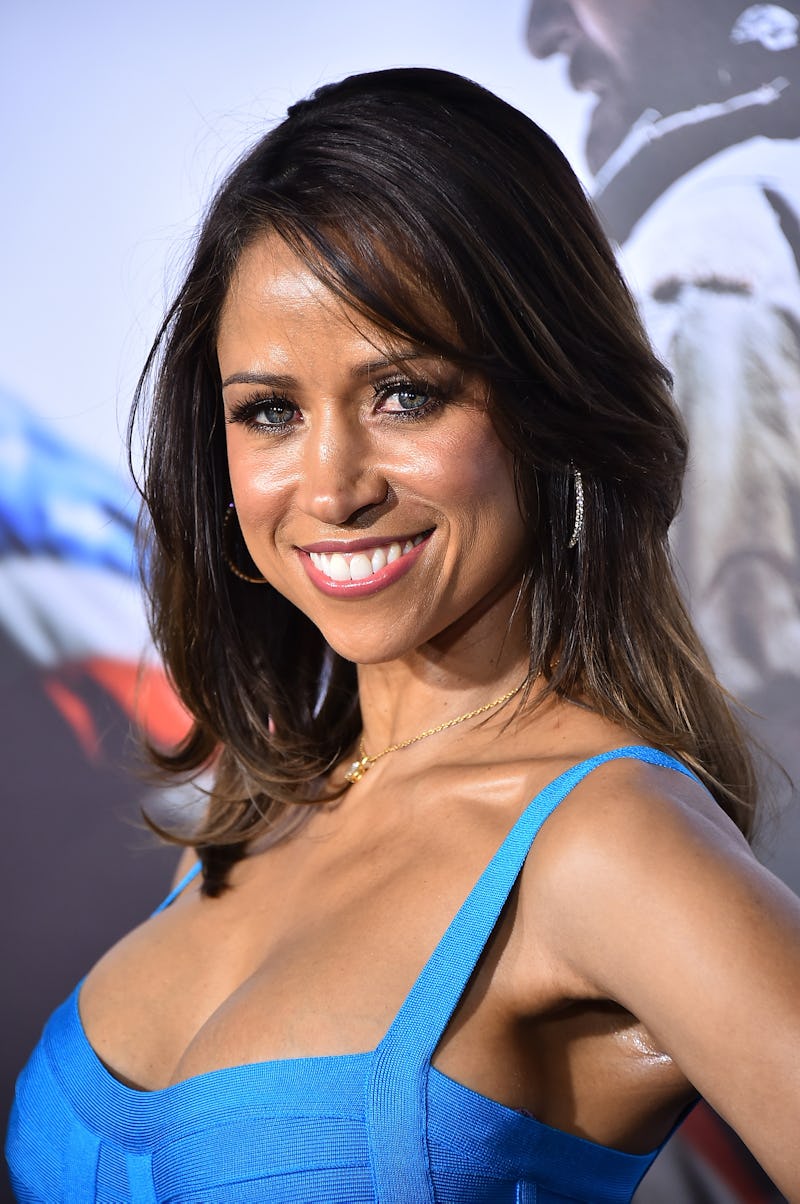 Theo Wargo/Getty Images Entertainment/Getty Images
You probably only heard of her through her conservative commentary and also the movie Clueless, but now actress Stacey Dash has filed to run for Congress, according to statements filed in California. In a statement Monday, Dash's campaign for Congress was confirmed and made a record of by Jen Slater, the custodian of records for the Federal Election Commission. Bustle has reached out for a comment from Dash.
In February, Dash tested Twitter waters by tweeting, "A number of people online and off have suggested I run for political office. I wanted to see what my online community thinks of this idea as I mull the possibilities." She asked for her followers' thoughts and opinions.
According to the record, Dash will be running for Congress in the 44th Congressional District of California which covers the areas of Compton and San Pedro as well as the area of North Long Beach and Watts. But it may not be an easy run to victory. Dash may face some considerable opposition as far as voter loyalty is concerned since the 44th Congressional District of California has been voting Democrat for the past six years.
During the presidential race in 2016, the district leaned heavily toward the Democratic Party and voted for then-presidential candidate Hillary Clinton. With Dash's political foray, the district may have to consider between continuing to vote for the blue party or changing things up by voting for Dash who also wrote There Goes My Social Life: From Clueless to Conservative.
On social media, Dash has shared her plans but in cryptic terms. On Feb. 22, Dash tweeted, "Things are taking shape." Then on Feb. 23, she simply said, "Soon." On Monday, however, the celebrity shared a slightly detailed tweet and said, "Formal statements [are] coming. For those mocking for the district I live in ... open your minds. It's time to for me to put up or shut up and I want to serve great people."
Shortly after the previous tweet, she then followed her tweet up with, "I live in the 44th unlike some who don't live in their districts. Thank to those who offered their support." Dash encouraged her followers to "come to my account for the straight new. Formal statements coming."
Although no longer visible and possibly getting updated, Dash's campaign website carried the alliterative title of "Dash to D.C." The celebrity has been a controversial and conservative figure on the frontier of cultural and political commentary. Dash previously worked on Fox News to offer her "cultural analysis" and was called an "engaging conversationalist whose distinctive viewpoints amongst her Hollywood peers have spawned national debates" by the network's former co-president Bill Shine.
In 2015, she was temporarily suspended from the network after using profanity while speaking of former president Barack Obama. The network ended its professional relationship with her in 2017. In 2012, Dash supported Mitt Romney, and tweeted that Romney was "the only choice for your future" accompanied with a photo of herself.
It's unclear whether the 44th Congressional District will support her. In fact, Dash's controversial record may land her in unfavorable political terrain. In 2016, the Clueless celebrity slammed Black History Month and said that it shouldn't be celebrated. She also said channels like Black Entertainment Television should be terminated. "Either we want to have segregation or integration. And if we don't want segregation, then we need to get rid of channels like BET and the BET Awards and the Image Awards, where you're only awarded if you're black. If it were the other way around, we would be up in arms. It's a double standard," she said. On Twitter, Dash's fans wished her good luck but some called her "truly clueless" for thinking the district would give her a chance.