State Department Reverses Visa Cancellations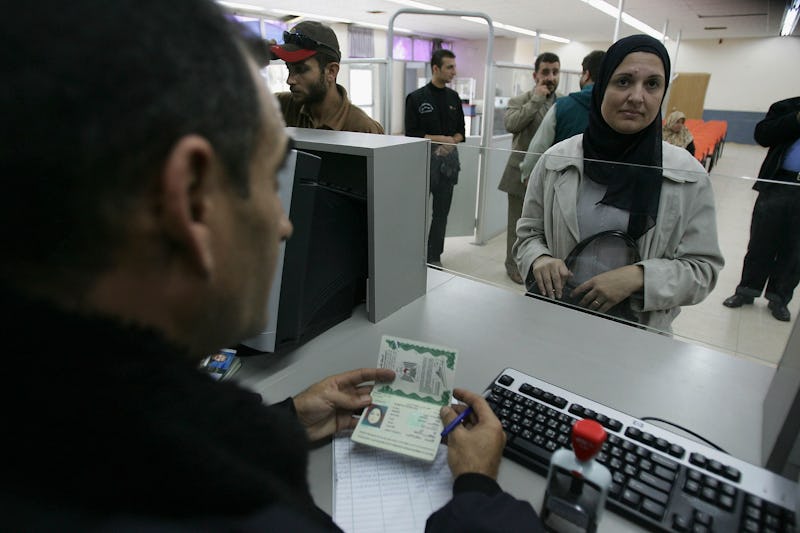 Abid Katib/Getty Images News/Getty Images
The U.S. State Department reversed visa cancellations for foreigners Saturday following a federal judge's decision to temporarily block President Donald Trump's executive order on immigration nationwide. According to State Department officials, people with valid U.S. visas will be allowed to enter the country as part of the department's effort to comply with U.S. District Judge James Robart's ruling.
"We have reversed the provisional revocation of visas," a State Department official said in a statement released Saturday. "Those individuals with visas that were not physically canceled may now travel if the visa is otherwise valid."
The Department of Homeland Security also said it would "suspend any and all actions implementing the affected sections of" Trump's executive order in a statement issued Saturday. Although the department said it would no longer comply with the executive order, it defended it as "lawful and appropriate" and announced the Department of Justice intended to file an emergency stay to block Judge Robart's ruling.
In a major blow to President Trump, Judge Robart issued a temporary nationwide restraining order blocking his executive order on immigration Friday on the grounds it would cause "irreparable injury" to the plaintiffs. "The Executive Order adversely affects the States' residents in areas of employment, education, business, family relations and freedom to travel," Robart wrote in his seven-page ruling. "In addition, the States themselves are harmed by virtue of the damage that implementation of the Executive Order has inflicted upon the operations and missions of their public universities and other institutions of higher learning." Robart went on to classify the harms inflicted upon the plaintiffs and states as "significant and ongoing."
President Trump lashed out at Robart Saturday in a tweet criticizing the federal judge's ruling. "The opinion of this so-called judge, which essentially takes law-enforcement away from our country, is ridiculous and will be overturned!" Trump wrote.
Thousands of people found their visas provisionally revoked last week after Trump signed an executive order Jan. 27 to temporarily suspend refugee admissions and bar citizens from seven predominantly-Muslim countries from traveling to the United States. In a statement contradicting a figure from a Justice Department lawyer, the State Department said roughly 60,000 people had their visas revoked due to Trump's executive order as of Friday. However a Justice Department lawyer said some 100,000 visas had been cancelled under Trump's executive order in a statement delivered that same day during a court hearing in Virginia.
While the State Department's decision to reverse its provisional cancellation of visas would allow visa-holding travelers from Iran, Iraq, Libya, Somalia, Sudan, Syria and Yemen to enter the United States, it was unclear whether the State Department would reinstate visas already physically revoked. The State Department had previously directed those whose visas had been canceled under Trump's executive order to reapply.