Stephanie Szostak Says 'A Million Little Things' Will Do More Than Make You Ugly Cry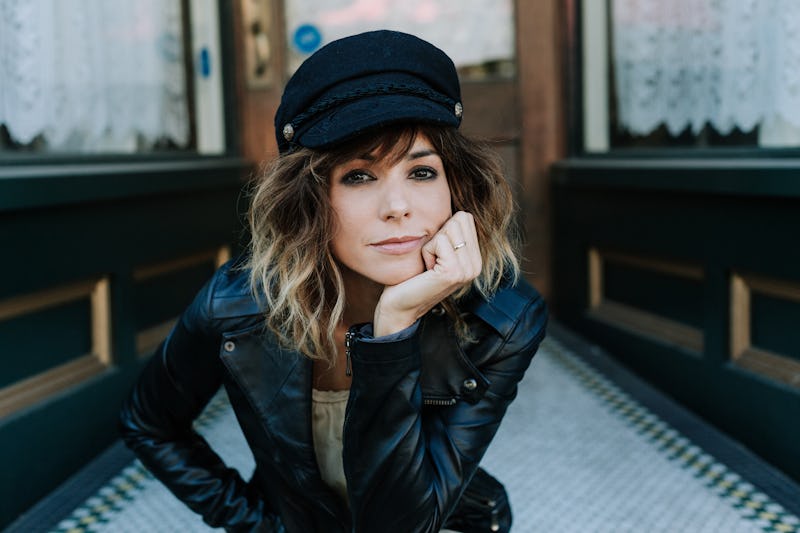 Kristine Cofsky
From the outside, ABC's A Million Little Things seems like the network's answer to NBC's This Is Us — a weepy tearjerker that focuses on the many secrets and moments that one family shared. While it would be easy to simplify things into those terms, the show, according to star Stephanie Szostak, is so much more than that — A Million Little Things "will make you cry and make you laugh," she recently told Bustle. "It's a show about friendship and hope."
Viewers may recognize Szostak from her time on shows like Younger, Girlfriends' Guide To Divorce, Satisfaction, and, of course, from portraying Jacqueline Follett in the inimitable The Devil Wears Prada alongside Anne Hathaway and Meryl Streep. Her role as Delilah on A Million Little Things seems far more personal, namely because it taps into her feelings about her own friend group.
"When I read the pilot, it really made me think of my group of friends, and I loved that it was very relatable characters with real stories. And I loved that it made me laugh in the best possible way," she says. "It reminded me of my own life when there's…. when everything comes crashing down and you have these people in your life that make you laugh when you want to cry."
A Million Little Things follows a group of friends who become unmoored when Jon, the group's de facto leader, dies by suicide. They didn't know he was depressed; they don't know why he chose to kill himself; and they are struggling to deal with Jon's death in the wake of their own personal crises. Szostak plays Delilah, Jon's widow, who needs to stay strong in front of her children and the rest of the group.
The subject matter is tough, but as Szostak says, the show does everything it can to portray the hard times in its characters' lives in a realistic way. "The writers are working with consultants to make sure that anything regarding depression or suicide or cancer is addressed in a very truthful way and as a sensitive matter," she says. "It is very high drama, but just as in life, but when we deal — and we all do — with things that really rock our world to the core, we can't sustain the pain constantly… It's just like in life — these people are in this state, but they have to keep moving."
And move forward, they do, but it's not easy, seeing as Jon's death brings up a lot of issues that each member of the group has tried to hide from the rest. Szostak maintains that though all the characters are "flawed," that's what makes the world go 'round. "Certainly, all the shows that I like to watch… it's just good drama! Seeing people make mistakes and watching them try to work it out the best they can," she says. "Nobody is perfect in the show, so hopefully people will relate to that and not judge them."
As the show evolves from its original premise of Jon's death shocking the group, expect to see the friendships of A Million Little Things morph into new forms. "It all started with the guys. But you spend so much time together that it becomes your core," she says. With a new nucleus, the characters must learn to live without Jon, hopefully inspiring viewers to live their own lives to their fullest.
If you or someone you know is experiencing suicidal thoughts, call the National Suicide Prevention Hotline at 1-800-273-8255 or text HOME to the Crisis Text Line at 741741. You can also reach out to the Trans Lifeline at 877-565-8860 or the Trevor Lifeline at 1-866-488-7386, or to your local suicide crisis center.