8 Women That Should Replace Steve Bannon ASAP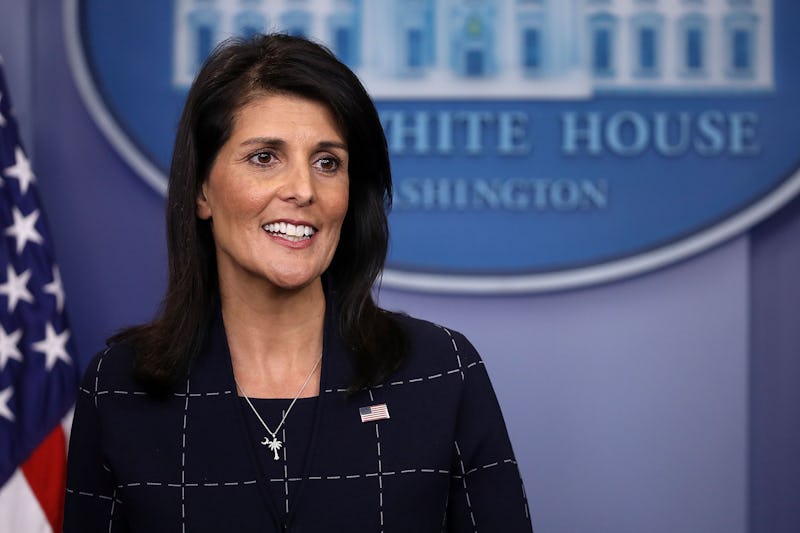 Chip Somodevilla/Getty Images News/Getty Images
White House chief strategist and presidential advisor Steve Bannon parted ways with President Trump and his close inner circle on Friday, leaving a critical job opening near the top of the White House hierarchy. In lieu of an immediate replacement, there are nine women who could take over Steve Bannon's job in a flash, should Trump choose to keep the nontraditional White House role intact.
Bannon reportedly resigned from the White House effective Aug. 14, one year to the day after he teamed up with the Trump campaign, according to ABC News. However, it's not too clear what Bannon actually did with his time there, or how much things will change now that he's gone. In May, an image showing a list of Bannon's policy initiatives was inadvertently posted on social media, giving some insight into his duties there. But according to CNN, many of those goals were never accomplished.
In an ideal situation, the role of chief strategist would be filled by a woman who gets stuff done. The president may be far from the most staunch feminist ally in the White House — that title might fall to Ivanka Trump, though even her credibility on that front is low — but he has, at least, a record of hiring women to important positions. So here are the nine women who could potentially take over Bannon's job.