Stabler & Benson Reunite For 'SVU' Selfie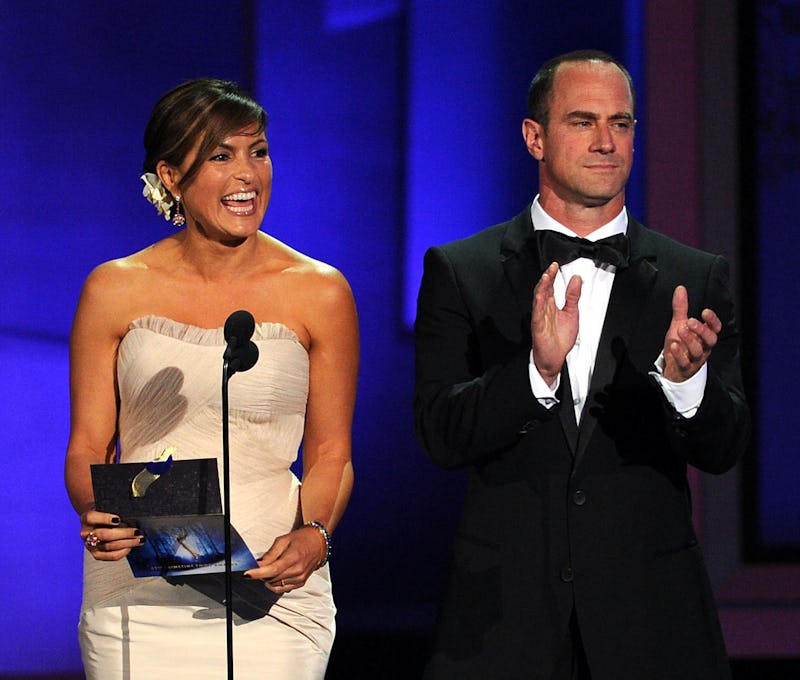 Kevin Winter/Getty Images Entertainment/Getty Images
Nearly six years ago, Law & Order: SVU experienced arguably its biggest shakeup ever when Detective Elliot Stabler resigned from the SVU once and for all, leaving longtime colleague, friend, and partner Detective Olivia Benson to solve crime alongside a bunch of not-Stablers. I sincerely do not mean that as a dig at Detective Amaro or at Detective Rollins or at Detective Tutuola or at any of the other wonderful people who work in Benson's department, but I'd be lying if I said I don't miss Stabler. It's just been tough to accept that the Benson and Stabler era of SVU is a thing of the past, you know? All of that is to say I really, really appreciate that new pic Christopher Meloni and Mariska Hargitay took together (h/t E! Online).
As an early Christmas present to each and every one of us, the former Law & Order: SVU co-stars reunited recently and took a moment to snap yet another perfect selfie. When one of the greatest TV duos to ever grace the small screen get back together for a picture, you do not take it for granted. You stare at it until your eyes start to pulsate and your ears only hear the "dun dun" transition sound.
You want to get to the Stabler and Benson photo already? You got it.
If my heart had arms, it would embrace this pic with all of its might.