Kat Von D Beauty Launched New Liquid Lippies For Summer 2017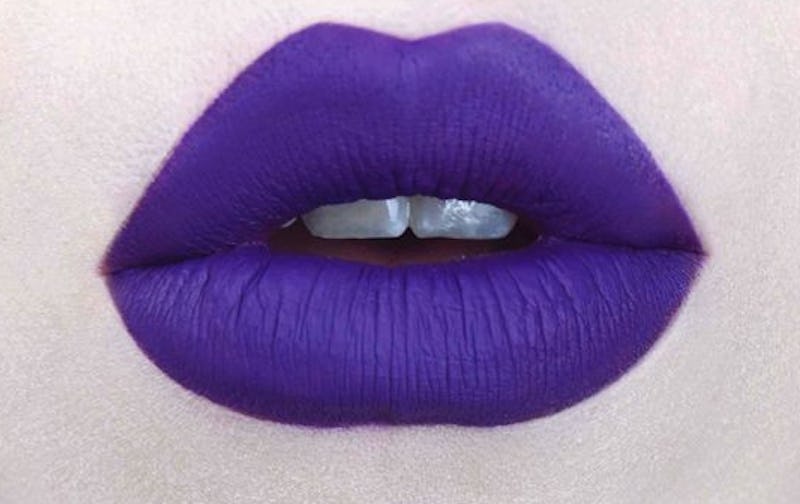 Courtesy Kat Von D Beauty
Kat Von D Beauty just keeps the goodies coming. Not only is the brand releasing new lip liners, they're also launching even more colors to expand their already huge liquid lipstick range. Swatches of Kat Von D Beauty's latest Summer 2017 Everlasting Liquid Lipstick shades will prove why it pays to be a fan of this brand.
If you're in the mood for a bold pout this season — look no further than KVD. This newest lip options offer up majorly pigmented formulas you're sure to love. According to the brand's Instagram, nine shades (yes, nine!) just landed on the Kat Von D website as well as online at Sephora. The hues range from light blue to deep orange, just in time to slick some color on this spring!
Of course, this is KVD we're talking about here, so there are also darker shades in the mix, too. Woolf is a gray tone and Lovecraft is a muted rose, so even if you're not into bright lipsticks, there's still something for you in this latest drop. Check out the swatches of each newbies and start planning your seasonal purchases accordingly. Because there's no way you'd want to skip out on adding some KVD Beauty items to your routine.
Malice is just one of the bright pigments the latest drop has to offer.
Everlasting Liquid Lipstick In Malice, $20, Sephora
There's no going wrong with some orange in your makeup rotation.
Dreamer and Woolf are both included in the nine new lipsticks. They're very different but sure to help you make a statement, nonetheless.
Everlasting Liquid Lipstick In Dreamer, $20, Sephora
Channel your inner unicorn with this light blue lippie.
Everlasting Liquid Lipstick In Woolf, $20, Sephora
Or summon the dark side with this gray.
Lovecraft will add subtle color to your pout.
Everlasting Liquid Lipstick In Lovecraft, $20, Sephora
A rose hue like this will suit all of your minimal makeup needs this season.
Roxy is a deeply pigmented purple that is not for the faint of heart.
Everlasting Liquid Lipstick In Roxy, $20, Sephora
You're in for a major beauty moment with this purple on your pucker.
There's plenty more newness where that came from! Check out all nine shades in this Instagram preview. Then, get to shopping from the KVD site or online at Sephora because you know you need these lippies in your life. Major color payoff is coming right up!