This Caitlyn x MAC Swatch Video Is All The Feels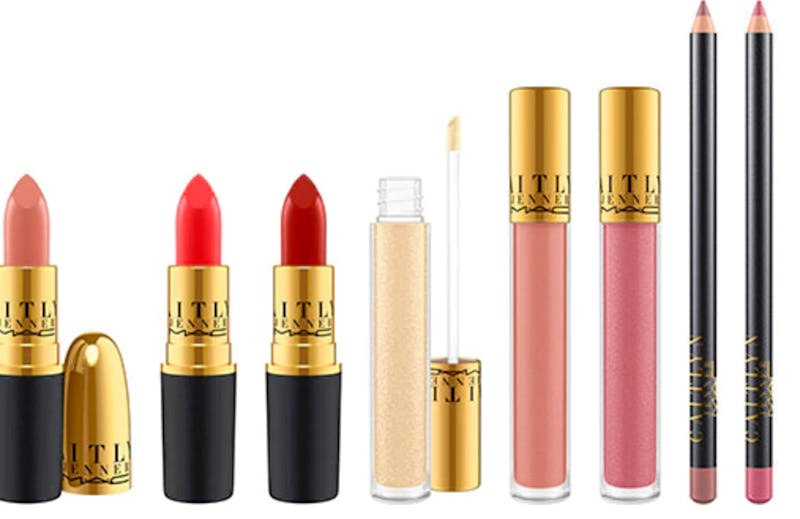 Given the plethora of January product launches and the fact that MAC had restocked the hard-to-get Selena collection and I was super coveting that range's bubblegum pink Lipglass, Caitlyn Jenner's new MAC collection didn't fully capture my attention. Until now. Live swatching of the lip products in her set stopped me in my Instagram-browsing tracks and have me planning to stop by the nearest MAC counter sooner than later to play with them in real life and ultimately to say #ByeMoney on one or two of them.
MAC regrammed a swatching video from one of its Houston outposts on its official Instagram and I was instantly hooked. You cannot deny the power of quality swatching footage, since it offers an IRL perspective of a product.
Jenner's collection boasts three lipsticks, three pigmented and glistening Cremesheen Glass shades, and two lipliners, among plenty other things. But seriously, there's no reason to have bare lips when you have this many color options from a quality and inclusive brand with a stunning spokesperson.
Every lippie is wearable and the packaging has sweet gold accents.
Go ahead and watch the quick but effective swatching video below. I predict it will have the same effect on you that it had on me and the other several hundred thousands of makeupistas who watched it already.
The colors aren't outrageous. They just look pretty and flattering. Those are qualities whose value I cannot understate when it comes to lippies. Sometimes you just want a sweet shade on your smoocher.
This is the rundown of what was swatched in this heavily viewed video.
The Caitlyn x MAC packaging is gold-dipped and adds the perfect dose of something extra to the tubes and compacts. This collection is a keeper, for sure. But then again, most MAC collabs are! ICYMI: The three Cremesheen Glass colors are limited edition, while the Understanding lipstick is online-only.
Images: MAC Cosmetics/Instagram (2); Courtesy of MAC (1)