See Swatches Of Tarte's Color Splash Lipstick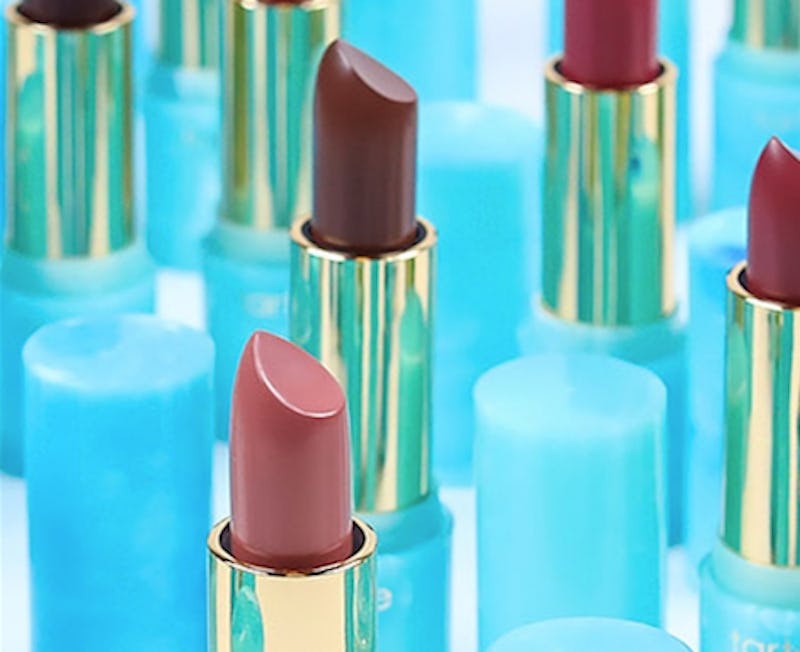 There are tons of trends out there, but there's one that will never go out of style — lipsticks. If there's one brand that knows all about these little tubes, it's Tarte. They're constantly creating new formulas and their latest is the most hydrating yet. Not to mention they come in every shade you could ever want. Don't believe me? Swatches of Tarte's Color Splash Hydrating Lipstick from their Rainforest Of The Sea Collection will have you ready to stock up as soon as possible.
From quick-drying liquid lipsticks to sheer tints, you might have thought Tarte already had every lipstick formula imaginable, Their latest might be the most exciting yet. Why, you ask? Well, for a few reasons. The first is that it's super hydrating. So much so that it's right in the name. But it's also long-wearing and full-coverage, which normally isn't the case for a lippie that doesn't dry your lips out.
Color Splash Hydrating Lipstick, $21, Sephora
Now for the most important part — the color range. Trust me when I say that it has every shade you could possibly need. Although they don't have pops of color, the range does have everything from nude, subtle colors to vampy shades as well. That includes pinks, reds, browns, and everything in between.
The nudes along are enough to make you stop and stare. At $21 each, you may not want to stock up on them all at once, so you'll have to choose wisely. I'd say they're definitely worth the price though. Especially since they have so much color pay off!
If you think those are great, then just wait until you see the darker shades all lined up. I love that they accommodated so many personal color preferences and skin tones with this range. Plus there's enough to stock up on a different color for any season.
Ready for the best part? All of the colors are currently available on the Tarte website right now. That means you can stock up on all of your favorites as soon as you'd like. Although these lippies are a part of the brand's permanent collection, I wouldn't wait too long to stock up on your favorites.