Take A Power Walk With Colleen Briggs, Who Will Inspire You To Turn Your Passion Into A Career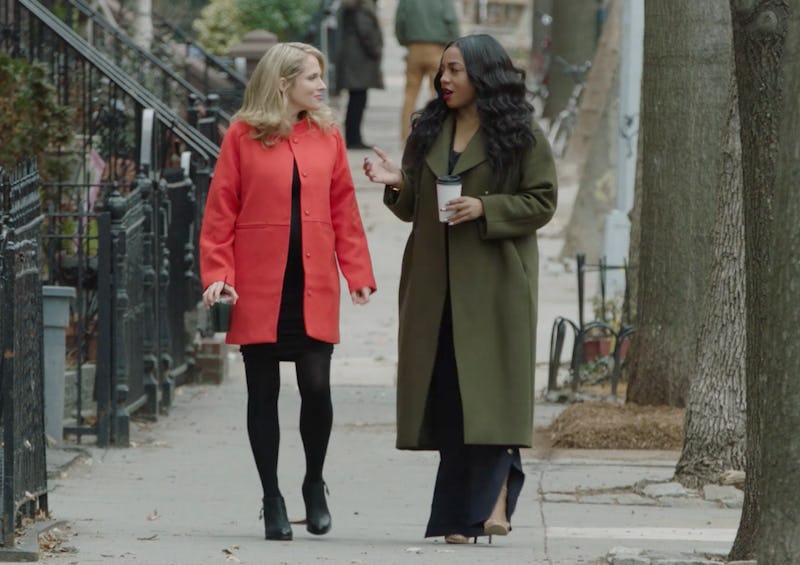 More than half of America's 100 million full-time employees don't feel a real connection to their jobs, reporting unhappiness in the workplace. Since most of these people spend the majority of their waking hours at work, this is a huge problem, and one that urgently needs to be addressed. Luckily, women like Colleen Briggs are real-life examples of individuals who have been able to merge their passions with their work life — inspiring others to find careers that both excite and fulfill them.
As the Executive Director of Community Innovation at JPMorgan Chase, Briggs is responsible for spearheading the company's global philanthropic and corporate responsibility strategies, including two signature initiatives: the Financial Solutions Lab, designed to improve consumer financial health for underserved populations; and the PRO Neighborhoods competition, a program that works to make economic opportunities more accessible in distressed neighborhoods. With a personal goal of helping everyone achieve economic opportunity and prosperity, regardless of where they were born, Briggs' career is more than just a paycheck: It's an opportunity to improve the lives of others on a daily basis.
To inspire women on the move in their careers, we partnered with JPMorgan Chase to showcase and celebrate women who are doing it their way and finding success in our new series, Power Walk, hosted by Kéla Walker. Each episode will feature an intimate conversation with an amazing woman who will inspire you to take the next step in your own career.
Watch the video above to see Briggs share how her work is making a real impact on communities.
This article is brought to you by JPMorgan Chase.
This article was originally published on