The #MeToo Founder Has A Message Everyone Should Hear About The Movement's Future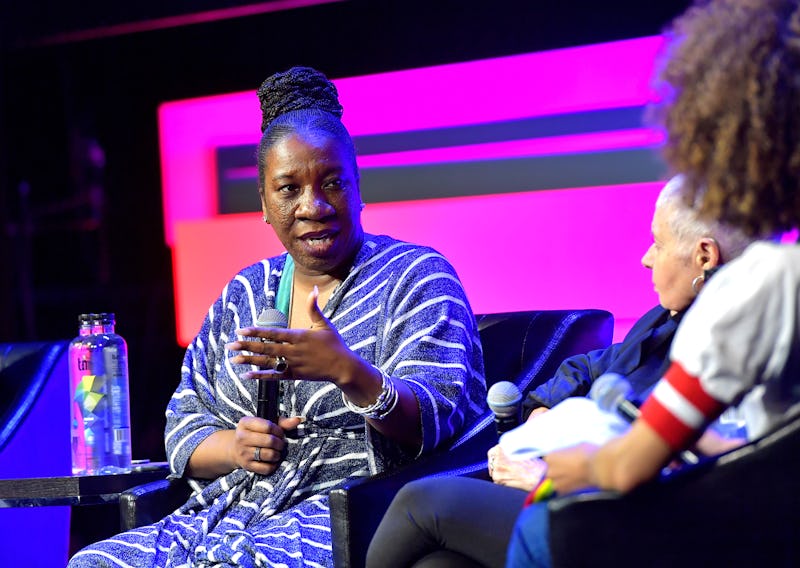 Roy Rochlin/Getty Images Entertainment/Getty Images
The #MeToo movement weathered a shock on Sunday, Aug. 19, when the New York Times reported that Asia Argento, one of Harvey Weinstein's accusers and a loud voice in the movement, had herself been accused of sexual assault. Movement founder and leader Tarana Burke responded to the Asia Argento news on Twitter, with a message that everyone needs to hear: #MeToo isn't about individual women and men — it's about "power and privilege," and how positions of power and privilege can be misused and abused by anyone.
"I've said repeatedly that the #metooMVMT is for all of us, including these brave young men who are now coming forward," Burke wrote at the beginning of a Twitter thread examining the issue. "It will continue to be jarring when we hear the names of some of our faves connected to sexual violence unless we shift from talking about individuals and begin to talk about power."
The Times originally reported that Argento had allegedly paid $380,000 to Jimmy Bennett, an actor and musician, who was accusing her of having sexually assaulted him when he was 17 and she was 37. Neither Argento nor her lawyer responded to the Times' request for comment. Bustle also reached out to Argento's representative for comment. Bennett's lawyer told the Times, "In the coming days, Jimmy will continue doing what he has been doing over the past months and years, focusing on his music."
As Fortune reported, Burke's note on Twitter is only one of multiple cases in which other #MeToo movement leaders have responded to the news coming out about one of their own. Argento was active in the movement from the very beginning, as The Daily Beast noted that she and Rose McGowan were the first ones to accuse former producer Harvey Weinstein of having sexually assaulted them. McGowan wrote on Twitter that her "heart [was] broken" over the news; Burke, on the other hand, didn't refer to her own emotions at all, and instead focused on the movement at large.
"Sexual violence is about power and privilege. That doesn't change if the perpetrator is your favorite actress, activist or professor of any gender," Burke wrote. "And we won't shift the culture unless we get serious about shifting these false narratives."
She then went on to say that the movement should expect some "hard conversations" as it goes forward, because humans are all imperfect and complicated.
"This movement is making space for possibility," she wrote. "But, it can only happen after we crack open the whole can of worms and get really comfortable with the uncomfortable reality that there is no one way to be a perpetrator ... and there is no model survivor."
Burke finishes with a call to ignore those who would "use these recent news stories to try and discredit this movement."
"This is what Movement is about. It's not a spectator sport. It is people generated," she wrote on Monday morning.
#MeToo was difficult at the beginning, when all of the news started to break. It was difficult for many of the survivors who came forward to speak of what they had been through. And now, even while society is really just beginning to reckon with the consequences of the movement, it's difficult for some people to reckon with all of the stories that it's bringing up. As Burke says, though, it's about abuses of power and privilege — and everyone's story deserves to be told.