This Is Why You Spend So Much Time At Target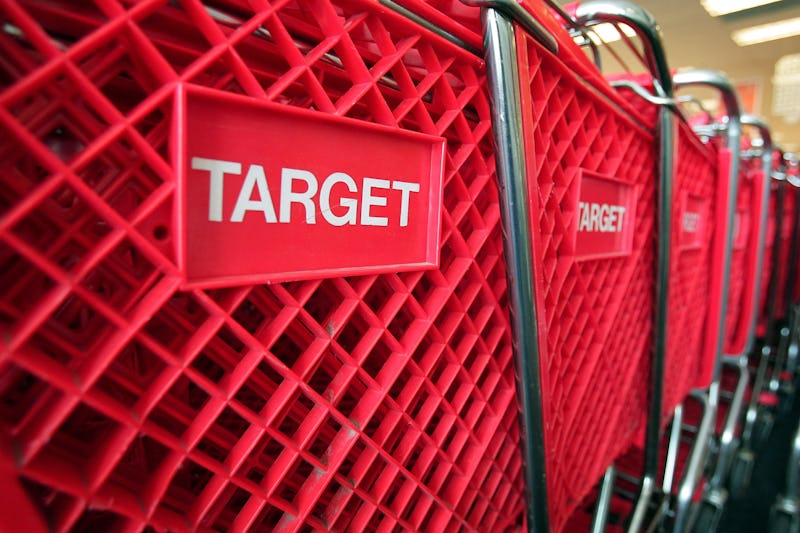 Scott Olson/Getty Images News/Getty Images
Since the first Target retail store opened in 1962, the brand has been successfully raising the bar when it comes to discount shopping. Now the popular retailer is toying with their customer experience equation in a quest to make shopping more enjoyable. That's right: Target's music policy is changing, and the newly piped in tunes may affect how much you spend on your next visit.
As you may (or may not) have noticed, Target does not play background music in its brick and mortar locations. This policy was put in place to help the customers concentrate on perusing the merchandise in a distraction-free environment. Some customers have complained that such a strict policy make the stores "boring" and "oppressive," likening their feel to a "library," while others feel underscoring with a pop-y beat to be unnecessary. With the trendy products and designer collabs, to the eye-catching displays and approachable sales associates, Target has been successful at standing out from it's competitors. However, as The Minneapolis/St. Paul Business Journal noted in a recent report, Target's thoughts on setting the mood have been transforming since it first tested in-store music in 2011 and the Minneapolis-based retailer will be introducing overhead music into a growing number of stores.
Music currently plays in 65 Target stores, but the company will be incorporating it into 85 remodeled stores and 30 new ones, for a total of 180 locations by the end of 2017. A Target spokesperson describes the playlist as "upbeat, positive and has a playful personality".
This wouldn't be the first time Target tweaked their business model in a new or remodeled location. In 2015, the company considered putting a bar in a new Chicago location, going so far as to get a liquor license.
While our dreams of sipping cocktails at a Target have yet to become a reality, music may actually change things. One study, cited by Delish, found that background music may help increase productivity and change the way we shop. It's not unusual to stop into a local Target for, say, a pack of pens and leave with a new wardrobe, soap dish, and sheet set after a few hours of wandering around — could silence be the secret sauce that keeps us shopping? As Lifehacker notes, music isn't always bad for business. The tempo and volume of music can manipulate shoppers movements and choices, one European study found, and upbeat pop music may make people spend more money.
So will the new in-store music focus shoppers enough to the point where they simply walk in and grab the one item they came for? Or, could the environment be improved to the point where customers want to stay in the store longer? The latter is probably what Target Corp. is banking on. But with 1,807 stores in the U.S. total, Target has quite a ways to go before everyone is humming while they shop.