There Are Major Deals At Target For Presidents Day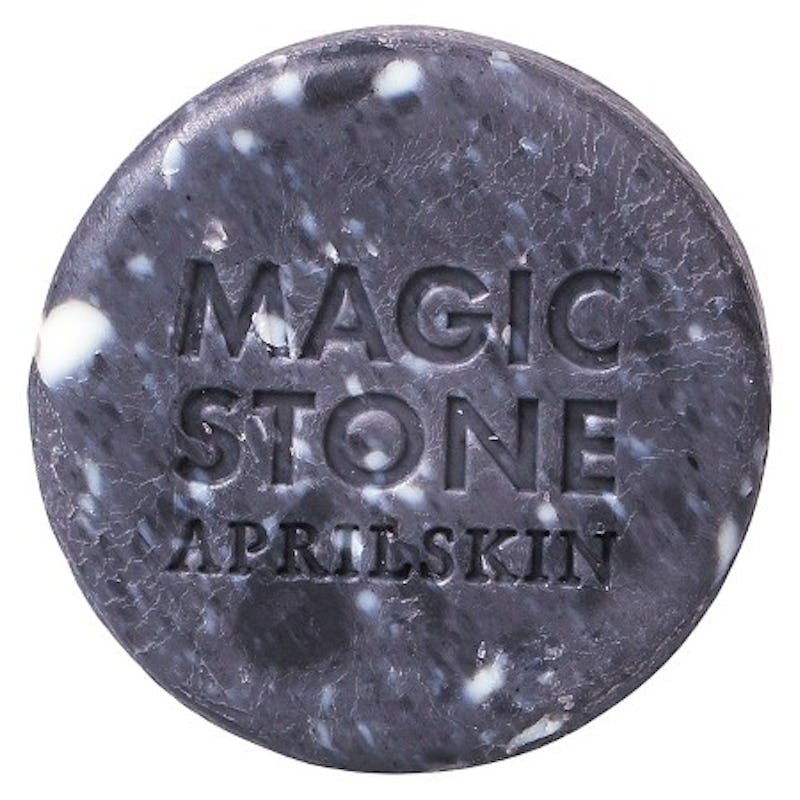 Target beauty has been on it recently, between introducing a plethora of Korean beauty and natural beauty products to those feels-like-home fluorescent aisles. Change is afoot, but at the familiar low prices we all know and love — and with President's Day on Monday, those prices are about to get even lower. Is Target having a President's Day 2017 sale? Here are the details to know, and the beauty all-stars to pick up come Monday.
Going by the brand's Presidents' Day Sale ad, we're looking at 30 percent off home categories like furniture and bedding, and 15 percent off "great style online." They've organized the "great style" genres by clothing, shoes and accessories, and there are plenty of good things to choose from. As of now, it's unclear whether the discount extends to beauty (Bustle has reached out to the brand for confirmation), but in the event that it does (or you need to meet a delivery minimum) there are some exciting, affordable beauty picks from my favorite mega-retailer.
So many excuses to peruse the stock this weekend! The picks are ordered by price, low to high, so you can make that free shipping mark with ease. It's what George Washington would have wanted, probably.
SheaMoisture Manuka Honey & Mafura Oil Intensive Hydration Hair Masque Packettes, $2.49, Target.com
This single-serving hair mask is an easy way to try out manuka honey on your hair, if you're wary.
Schmidt's Bergamot + Lime Natural Deodorant, $4.99, Target.com
Schmidt's natural deodorant converts almost everyone who tries it, which is saying a lot for natural deodorant. This formula follows through.
MISSHA Super Aqua Cell Renew Snail Hydro-Gel Mask, $6, Target.com
From Korean brand Missha, this sheet mask relies on ultra-hydrating snail and baobab tree extract to soothe skin.
Aprilskin Magic Stone Soap, $7, Target.com
Magic Stone Soap is hugely popular in Korea, according to Refinery29, with a "hypoallergenic infusion of coconut, olive, and sunflower seed oil." Either apply it and let sit for 30 seconds to get a mask-like moisturizing effect, or wash off immediately à la standard cleanser. Environmental props, too — according to the brand, it decomposes in water within 24 hours.
Honeybee Gardens Powder Colors, $7.99, Target.com
This finely milled powder comes in 17 gorgeous metallic options, composed entirely of pure, uncoated mineral pigments. Apply with a wet brush for concentrated color, or dry for a diffused wash of sheen (Chai is a dead ringer for Stila's Kitten).
The Seaweed Bath Co. Whole Seaweed Detox Bath, $12.99, Target.com
Sinking into this blend of over 65 vitamins and minerals is a recipe for better days and soft, silky skin.
Carol's Daughter Rhassoul Clay Softening Hair Mask, $14, Target.com
The brand claims Moroccan rhassoul clay, aloe juice and cactus flower absorb oil, leaving curls revitalized and mega-soft.
Lagom Cellup Gel to Water Cleanser, $17, Target.com
Color me friggin' intrigued about this hydrating cleanser. According to its description, it's "a transformative cleanser that changes [from] firm, soft gel into water." Cool, but that's not all: "Formulated with Nobel Prize-winning DermaFlux technology, this cleanser clears away makeup and external waste gently and neatly, requiring no second cleanser. DermaFlux™, hydrogenated lecithin, saponaria officinalis leaf extract and soapberry extract all work together to provide increased moisture." Yup. Nobel Prize is my new bar for cleansers.
W3LL PEOPLE Universalist Multi-Stick in Pink Coral, $23.99, Target.com
This go-everywhere stick tackles both lips and cheeks (and eyes, if you're adventurous) with a semi-sheer, happy coral hue.
And that's just the tip of the iceberg. TBD if a President's Day sale will mean even deeper discounts on Target's beauty selection, but here's hoping.
Images: Courtesy of Brands