Taylor Swift Basically Made 2,000 People's Day With Music & Pizza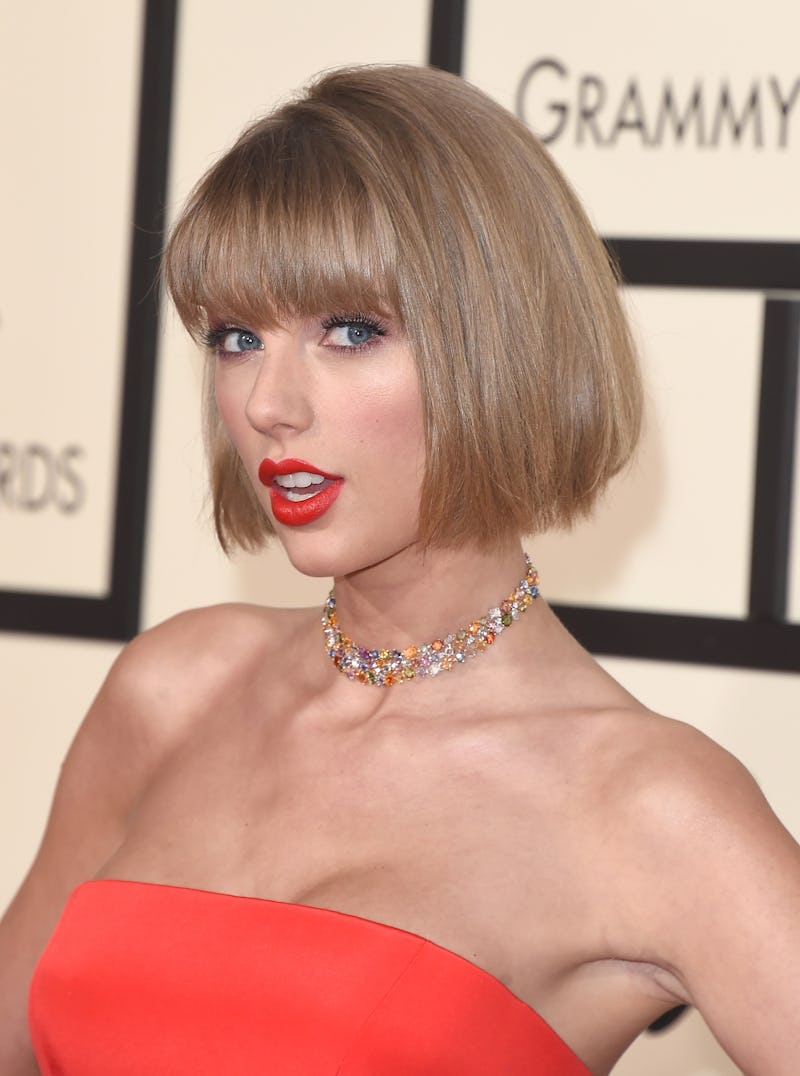 Jason Merritt/Getty Images Entertainment/Getty Images
For someone with a bad reputation, this week has been full of good deeds. On Sunday, Taylor Swift invited foster families in Arizona to a private performance and pizza party. The event had special meaning for the foster kids, many of whom had never been to a concert. Swift invited the families in a partnership with the Arizona Association of Foster and Adoptive Parents, which organizes extracurricular activities for foster kids and their families. Over 2,000 guests were able to attend the final dress rehearsal for the Reputation stadium tour, which kicks off on May 8. According to E! News, the singer brought the attendees on stage after the show, and spent several hours taking pictures and meeting everyone.
The evening was a surprise for the kids, and it was the first live music event for many of them. One of the concertgoers told People that the pop star spoke to the audience before the show, and asked if it was their first time attending a concert. There were about 500 kids who raised their hands.
One of the parents in attendance, Kelli Dillon, spoke with E! news about how meaningful the show was for the kids. "I don't think Taylor understands what this meant to these foster and adoptive families. Some of these children have been through terrible journeys in their lifetime, so to be able to escape for an incredible evening like that was out of this world," Dillon told E!. "She was so genuine and we truly felt like we were hanging out with a friend and had a pizza party at the end of the night. A magical evening we will never forget."
On social media, many families also spoke out about the special performance. In an Instagram post, one mother named Abbi Molly shared a picture of her family with the Reputation singer. "A night my girls and I will always remember - meeting Taylor Swift!! Thank you for such a generous evening with your littlest fans," the caption reads. "Your show is amazing - you and your team did an incredible job!!"
Another parent, Ken Tram, thanked the star on Twitter for spending so much time meeting and greeting fans after the performance: "Thanx 2 Taylor Swift + crew for a sneak peak of a #reputationstadiumtour It's going to be incredible! U didn't need to visit the hospital, to give anybody free tickets that night, to feed us pizza, and to stay 3 hours later just to take pics with everyone....but you did!"
The performance and party wasn't T. Swift's first kind gesture of the week. On Saturday, the star surprised a young fan in the hospital. The fan, named Isabella McCune, was in a tragic accident in March that left her with burn injuries. Unable to leave the hospital, McCune made a video explaining the role Swift's music played in her recovery, and the singer made an effort to pay a visit.
The fan's mother, Lily McCune, told People about the surprise, and said that Swift brought a gift bag for her daughter, as well. "Taylor took time out of her busy, busy schedule and sat down on the bed next to Isabella," she said. "She brought her a bag with goodies from her tour. She said she had to meet her because she was so inspired by her story and honored that her music helped her."
Swift is about to kick off the Reputation tour, which will stop in dozens of cities across the country. According to Teen Vogue, the singer revealed in an Instagram story that she will perform 10 songs from her previous albums in addition to the new music, but didn't revealed what these tracks would be. She also will have eight costumes changes, as she also noted in an Instagram story, according to People. Charli XCX and Camila Cabello are scheduled as opening acts, and the first performance will be on Tuesday, May 8 at Glendale Arena in Arizona.
It's not clear if Swift will continue to reach out to fans on tour, but she's been known to be make unexpected appearances. Back in April, she did an impromptu performance at the Bluebird Cafe in Nashville, where she got her start as a singer. She often visits fans in the hospital who cant make it to her concerts, and has even made surprise appearances at weddings and other gatherings
The concert in Arizona for foster families is a pretty old-school Taylor, no matter what her new album says. The singer loves to surprise Swifties, so only time will tell what the rest of the tour will bring.