Sorry, But Taylor Swift Apparently Isn't Performing AT The 2017 VMAs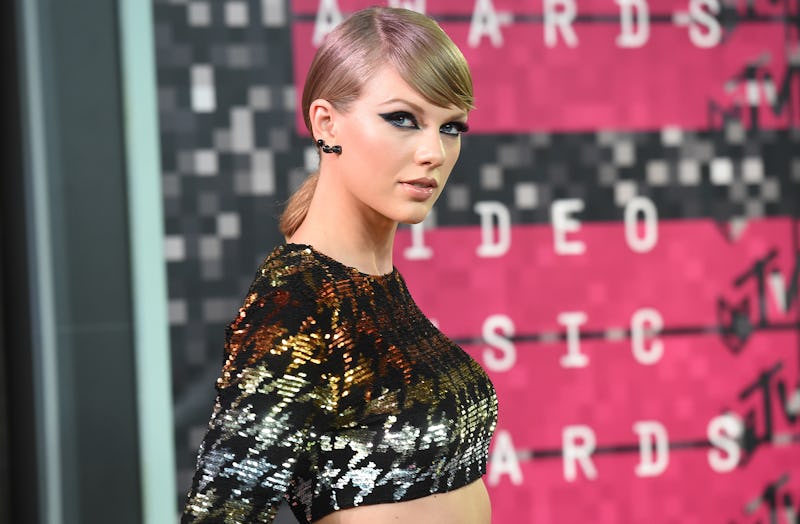 Jason Merritt/Getty Images Entertainment/Getty Images
Rumors began swirling as soon as a certain blonde pop star posted teasers for her new album Reputation. With the first single debuting Thursday night, some believed that the big reveal would be followed by a surprise Taylor Swift performance at the 2017 MTV Video Music Awards on Sunday night. Well, it looks like Swifties may have to wait longer than they'd hoped for the first live performance from Reputation.
In an interview with People, VMAs Executive Producer Jesse Ignjatovic debunked the circulating rumors that Swift would perform at the 2017 award show. "She has been on the show many times and [has] performed with a new album coming, but not this time," he said. "I definitely wish she was coming on and performing."
There is still hope, however, that Swift will make an appearance at the 2017 awards, even if she doesn't perform. She is up for the Best Collaboration category alongside Zayn for their song "I Don't Wanna Live Forever," featured in the Fifty Shades Darker film adaptation. Maybe that still leaves room for an on-camera reunion with Perry, as other rumors have anticipated. A possible encounter between the two will certainly be the talk of the town, regardless.
Reputation is the first album from Swift in three years, and many believe it will be a change in direction for her, both in image and in music. With the 2017 Video Music Awards coming up over the weekend, it seemed an opportune time for Swift to take advantage of all the buzz surrounding the ceremony. There is still much to be excited about during the VMAs, however.
Perry will be both hosting and performing, and we'll get a slew of other top-notch musical acts including Ed Sheeran, Fifth Harmony, Gucci Mane, Julia Michaels, Kendrick Lamar, Khalid, Logic, Lorde, Miley Cyrus, Post Malone, Shawn Mendes, Thirty Seconds To Mars, and the most recently announced Demi Lovato, DNCE, and Rod Stewart. It's always best to expect the unexpected at the VMAs, so, whether or not T. Swift is performing, it will certainly be a night to remember.