Fans Helped Change How Taylor Swift Feels About This Classic 'Red' Ballad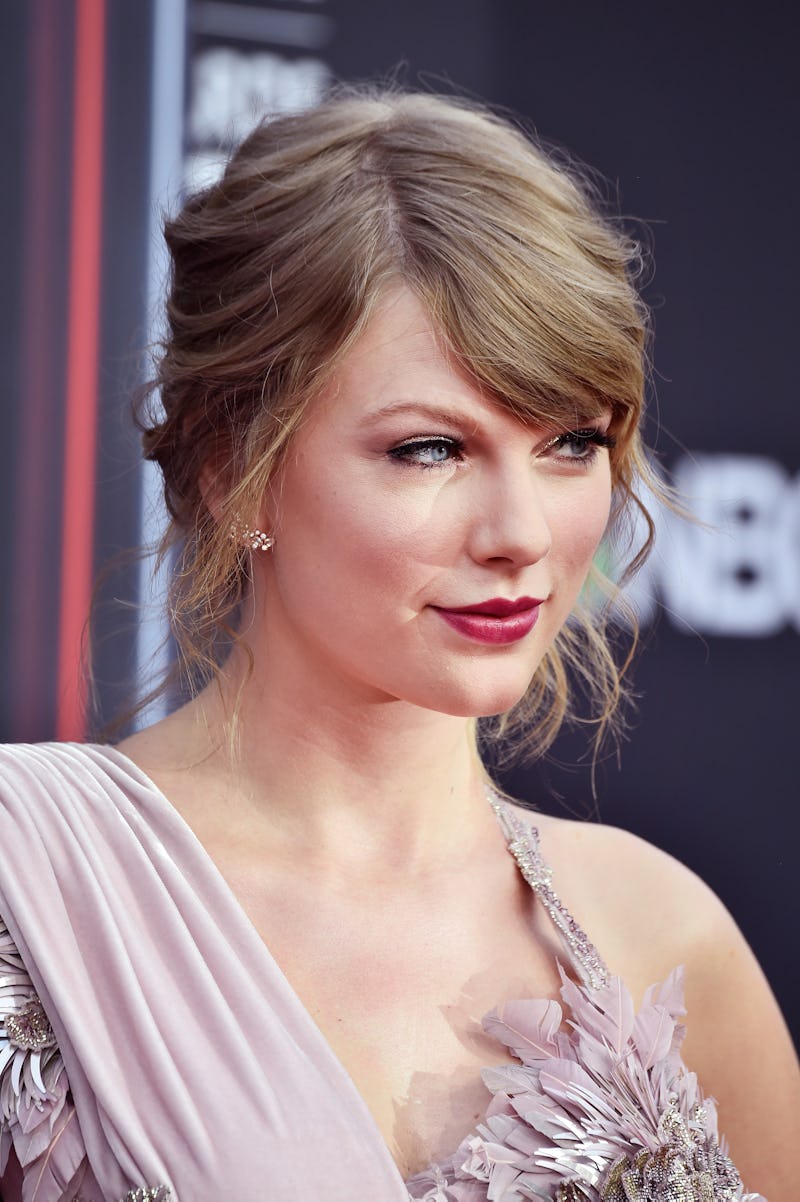 Frazer Harrison/Getty Images Entertainment/Getty Images
Ask any Taylor Swift fan to list their favorites of her songs, and chances are that "All Too Well" will be in the top three. The emotional ballad from her Red album means a lot to so many people, even if it does contain some of Swift's most heartbreaking lyrics. And now, because of how much fans love it, it's taken on new meaning for the singer. During an acoustic performance in Chicago, Swift said "All Too Well" makes her proud instead of sad now, and it's pretty cool for her to hear how the support of her fans has transformed a song about a painful moment in her life.
Swift performed the song at an AT&T event earlier this summer, which has only made it to her Taylor Swift Now DIRECTV channel this week. Before she played it, she explained how at one point, it was hard for her to sing these lyrics — because honestly, does anyone want to relive a horrible breakup night after night on tour? — but now, in the six years since Red's release, it's gotten a lot easier because of how much fans still love the song, and how often the lyrics from it are quoted as some of Swift's best songwriting work.
According to what Swift said at the event (via Twitter user @TSUpdatesNYBU), at first, playing songs like "All Too Well" means that she's thinking about what happened in her life to inspire the song and hopefully using the song as a means to move past it. But then, over time, it turns into a song that Swift hears her fans singing back to her when she performs it. Swift explained,
"Now, I play it and I think of the times I've played it in a stadium or an arena or my living room with you guys screaming the words back to me. And so it changed it, and I wanted to thank you for changing it, because it's kind of nice to sing a song that you're proud of, but not feel pain while you sing it. It's very nice."
"All Too Well" is one of those songs that's cathartic to listen to, whether you're singing along with Swift live at a concert or screaming the lyrics by yourself in the car. Even if you're not experiencing a heartbreak of your own, there's something freeing about letting out those emotions right there with Swift, so it's good that it's something she's realized she can do for her fans.
And honestly, "All Too Well" is a song Swift should be proud of. With lyrics like "you call me up again just to break me like a promise/so casually cruel in the name of being honest," it's no surprise that it's something so many fans have connected with — whether they just appreciate the song and her talent, or if it reminds them of an experience they've had in their own lives.
Swift might be deep into the Reputation era of her career these days, but her earlier songs, like "All Too Well," are still just as meaningful. Maybe this means Swift will perform it more often? Fans can only hope.