Taylor Swift Posted An Adorable Video For National Cat Day, Because Of Course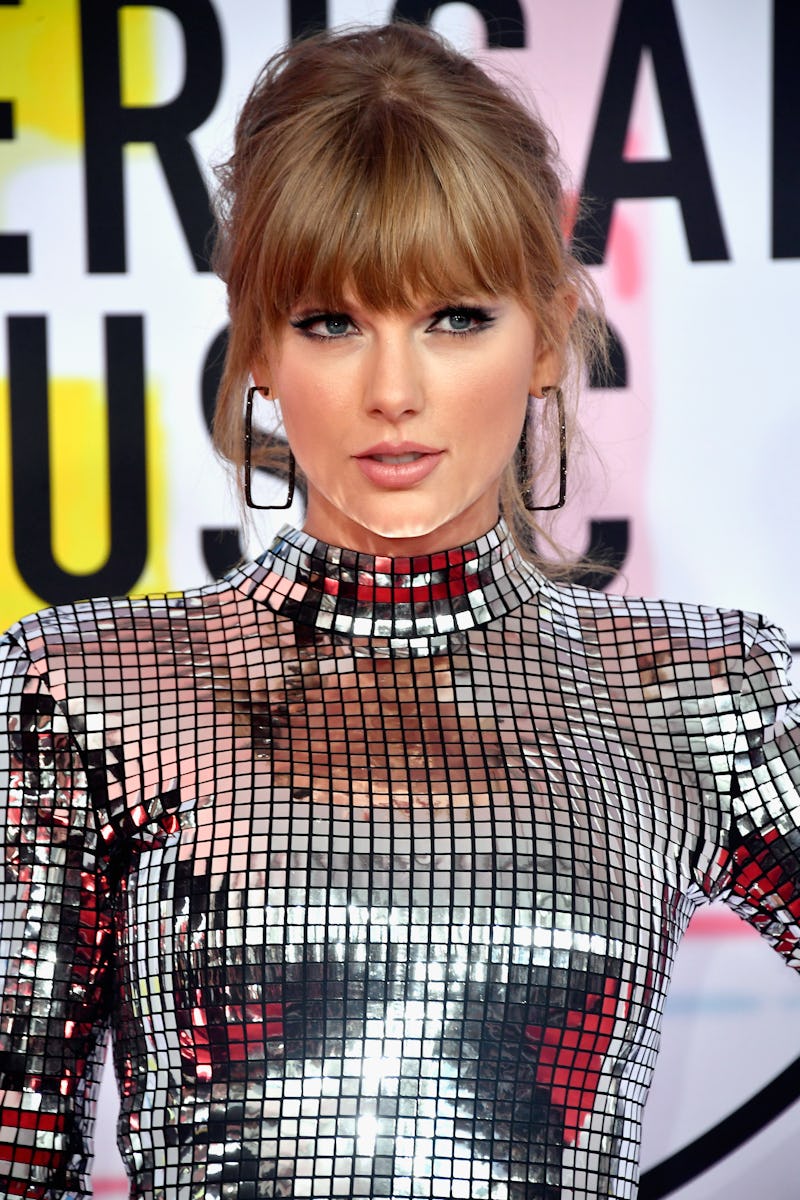 Frazer Harrison/Getty Images Entertainment/Getty Images
If there's one thing Taylor Swift is known for — aside from her record-breaking album sales and carefully crafted lyrics, of course — it's the love she has for cats, especially her cats, Meredith and Olivia. So when an important feline holiday rolled around, obviously, she had to participate. In fact, Swift's National Cat Day Instagram post couldn't be cuter, and it's all thanks to Olivia.
Although Swift's cats often make appearances on her social media accounts, this video, which she posted on Monday, was extra special (and extra adorable). As Swift is filming, Olivia is sitting on a bed in a pretty funny upright position... and if you have a cat that sits like this, you know how weird but also hilarious it can be.
"Hi, Olivia," Swift says in the video. "Are you just a squishy ball of joy here to make my life better?"
Considering the fact that practically all cats are squishy balls of joy who are here to make everyone's lives better, it seems safe to say that is also Olivia's purpose, so clearly, she should be celebrated on this holiday.
"Happy National Cat Day to you and your highly sophisticated creatures. Boop," Swift wrote in her caption. Here's the video in all its glory:
Olivia doesn't look too enthused to be a part of this video, but there's a good chance she's just tired. After all, cats do need a lot of sleep, and it has to be exhausting to belong to an owner who also happens to be one of the world's biggest celebrities. But at this point, Olivia should be used to the fame. Although Meredith was Swift's first cat, she seems to be far more reserved than Olivia is, which means she's the one who's most often thrust into the spotlight.
Most recently, both of them were featured in a DirecTV Now commercial where they were actually animated (and talking in human voices), and if you've been paying attention to Swift's merch, you've probably noticed that you can buy earrings — among other things — that look like her cats. And when she showed them off to Olivia, she seemed a little stressed out about it. That's a lot of pressure, being someone's jewelry.
And of course, Meredith doesn't always leave all the entertaining up to Olivia; there have been times when she's the star of Swift's Instagram posts, too, like when she refused to get off the bed when Swift was trying to make it. This kind of resolve is hard to come by, but Meredith totally refused to budge. Can you blame her? She looked really comfy.
It seems like Swift, Meredith, and Olivia are very lucky to have each other — and if we're being honest, those cats have a far more luxurious life than most of us can ever hope for.
Happy National Cat Day to Meredith, Olivia, and all the other cats out there who make the world a better place. May they have all the treats and catnip they can handle on this special day.