This Is Taylor Swift's Statement On Her Trial Verdict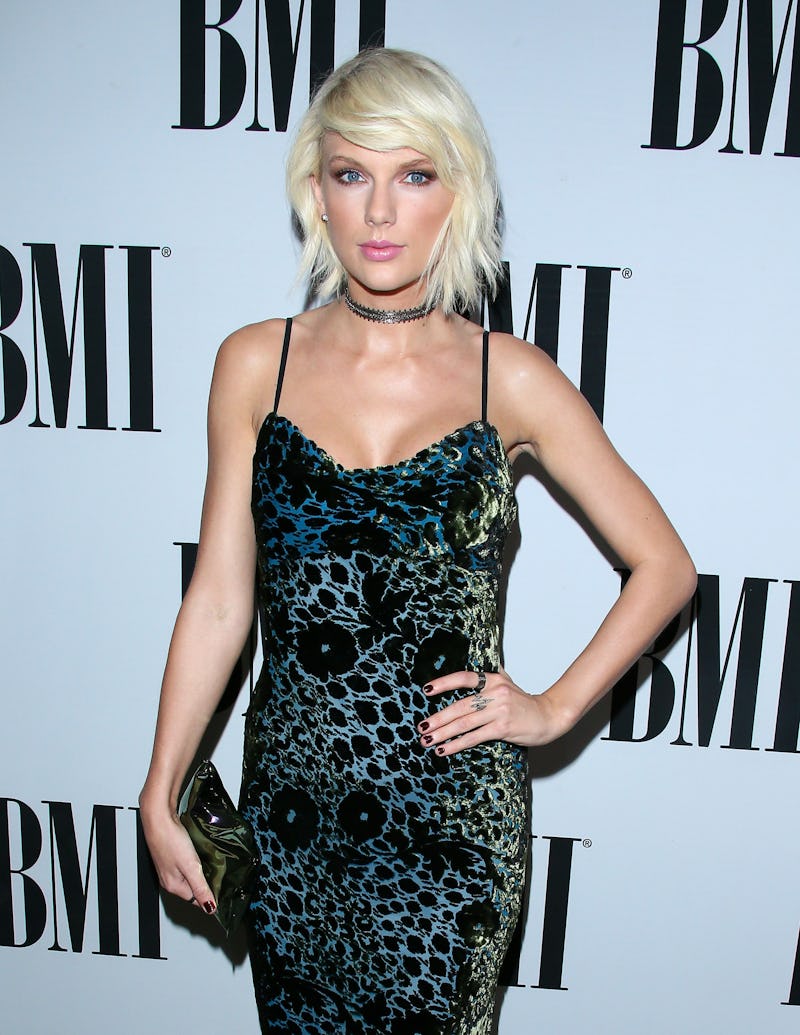 Mark Davis/Getty Images Entertainment/Getty Images
On Monday evening, the verdict in Taylor Swift's sexual assault trial against former DJ David Mueller was read in court. With a verdict of guilty on the charges that Mueller sexually assaulted and battered Swift in 2013, she has been rewarded $1, per her request, and a strong warning about the legal ramifications of sexual assault has been sent loud and clear in the process. Swift's victory over Mueller in this sexual assault trial comes after a protracted legal battle that began years ago; this win for Swift feels like the bittersweet ending on a tough chapter in her own life.
Shortly after the verdict was read, Swift's reps released the following statement to Bustle. It focuses on what she plans to do with this victory and the charitable donations she plans to make. Interestingly, her statement also focuses on the acknowledgement of her privilege in this case:
I want to thank Judge William J. Martinez and the jury for their careful consideration, my attorneys Doug Baldridge, Danielle Foley, Jay Schaudies and Katie Wright for fighting for me and anyone who feels silenced by a sexual assault, and especially anyone who offered their support throughout this four-year ordeal and two-year long trial process.
I acknowledge the privilege that I benefit from in life, in society and in my ability to shoulder the enormous cost of defending myself in a trial like this. My hope is to help those whose voices should also be heard. Therefore, I will be making donations in the near future to multiple organizations that help sexual assault victims defend themselves.
It would appear that, following this victory on a very important issue — that of sexual assault — Swift is focused on becoming an advocate for other victims of sexual assault and will use her acknowledged privilege to make sure that other victims are not treated the way she has been treated.
It is currently unclear at this time how much money exactly Swift will be donating to various organizations which specifically focus on sexual assault. What matters, though, is that Swift appears to be making strides forward in the best direction possible, towards advocacy and support of those victims who need a sympathetic shoulder to lean on in any way possible.
This is undoubtedly a major victory for Swift. Let's hope she is finding peace and comfort in the verdict of this case.