Tennessee Becomes The First State To Make Community College Free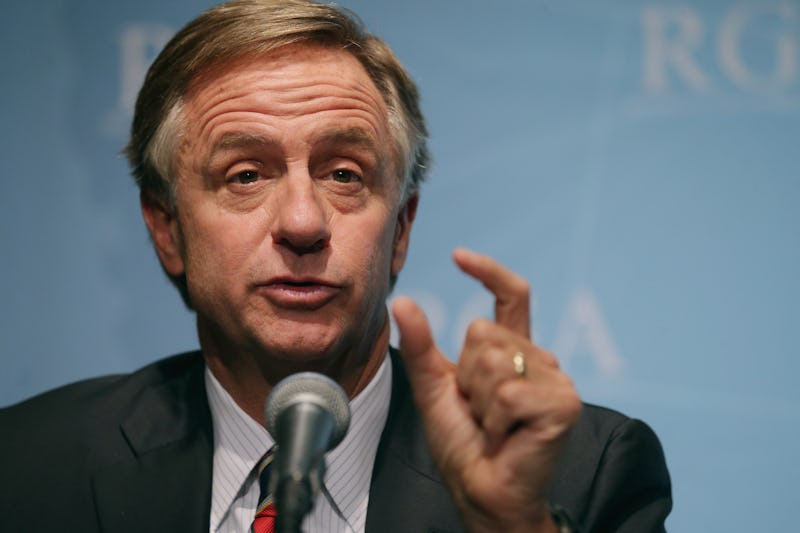 Chip Somodevilla/Getty Images News/Getty Images
Adults over 25 who do not have a college degree will now be able go to community college for free in Tennessee starting this fall, thanks to a bill Gov. Bill Haslam signed into law on Wednesday. "It's official," Haslam, a Republican, tweeted on Wednesday. "Tennessee is the first state in the country to offer tuition-free community college to all adults."
The legislation, which state lawmakers passed earlier this month, also allows individuals under age 25 who qualify as "independents" to attend any of the state's 13 community colleges for free. This would save them roughly $3,700 a year, the average cost of tuition and fees for community college in Tennessee. The enacted law, known as Tennessee Reconnect, aims to combat unemployment.
Haslam underlined the aims of Tennessee Reconnect in a statement released when the bill passed in the General Assembly:
In Tennessee, we've determined that the best jobs plan is an education plan. If we want to have jobs ready for Tennesseans, we have to make sure that Tennesseans are ready for jobs. There is no smarter investment than increasing access to high quality education.
According to the state's Department of Labor and Workforce Development, Tennessee had an unemployment rate of 4.7 percent in April. This marks a slight increase from this time last year, when the state's unemployment rate was 4.6 percent. The national rate, on the other hand, has decreased over the same timeframe, from 5.0 to 4.4 percent.
Proposed earlier this year in Haslam's State of the State address, the free community college law also strives to increase the percentage of Tennessee residents with a college degree to 55 percent by 2025; right now, that statistic sits at less than 39 percent. This figure is just slightly higher than the national average — according to a 2017 report, about a third of Americans hold a college degree, the greatest number ever recorded by the Census Bureau.
Another implication of the law is that students in Tennessee may no longer be force to take on hefty sums of debt to pay for school. The nation is currently in the midst of a student debt crisis — roughly 44 million people owe a total of $1.5 trillion.
Tennessee's community college initiative originally began as Tennessee Promise, a program pushed by Haslam that helped students with what the remainder of their tuition after scholarships and federal grants. The program even inspired an Obama-era program, known as America's College Promise.
In 2015, the then-president announced that two-year community college should be free. "Education has always been the secret sauce, the secret to America's success," Obama said in 2015 of his free community college plan.