10 Dry Shampoos Anyone With Oily Hair Will Be Obsessed With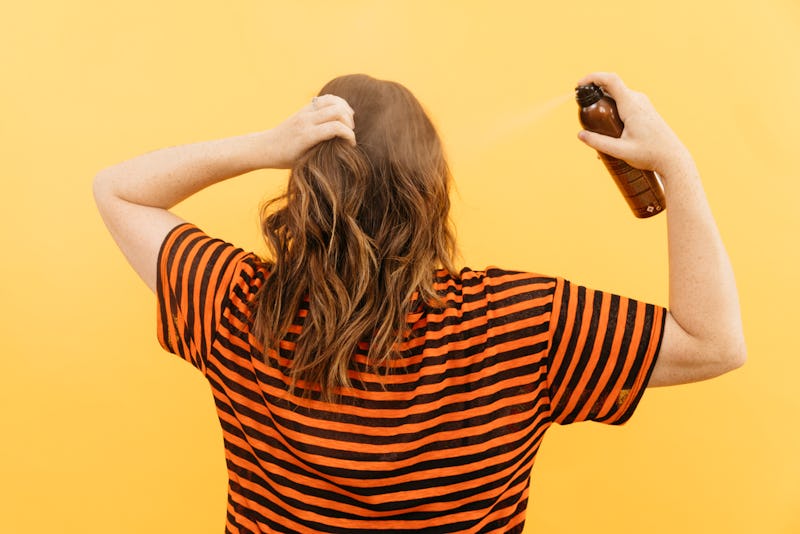 Ashley Batz / Bustle
If you're anything like me, your introduction to dry shampoo was life-altering. No longer were you subject to your oily scalp determining how long you could comfortably go between washes. Now, with the best dry shampoos for oily hair at your disposal, you can get second, third, and even fourth-day hair that still looks and feels fresh AF.
If you don't know how dry shampoo works or have never tried it before, the thought of washing your hair without water may seem counterintuitive. But the science behind it is actually pretty simple. Most dry shampoos contain a mattifying ingredient like silica which absorbs excess grease and can be easily brushed out of hair. But while the basic concept behind dry shampoos is the same, formulas can greatly differ — for better or worse.
Today, it seems like every hair care line and beauty brand has their own dry shampoo on the market. From high-end designer formulas to basic drugstore brands, there is a range of options, each promising to be a holy grail in your hair care routine. But beware, while some formulas absorb excess sebum and add volume, others are notorious for leaving behind heavy white residue.
Whether you want a classic, tried-and-true dry shampoo to help you lengthen the life of your blowout, or you are looking for a formula that not only hides grease but texturize, styles, or maybe even adds color, these are the best dry shampoos for oily hair.