10 Gentle K-Beauty Products For Sensitive Skin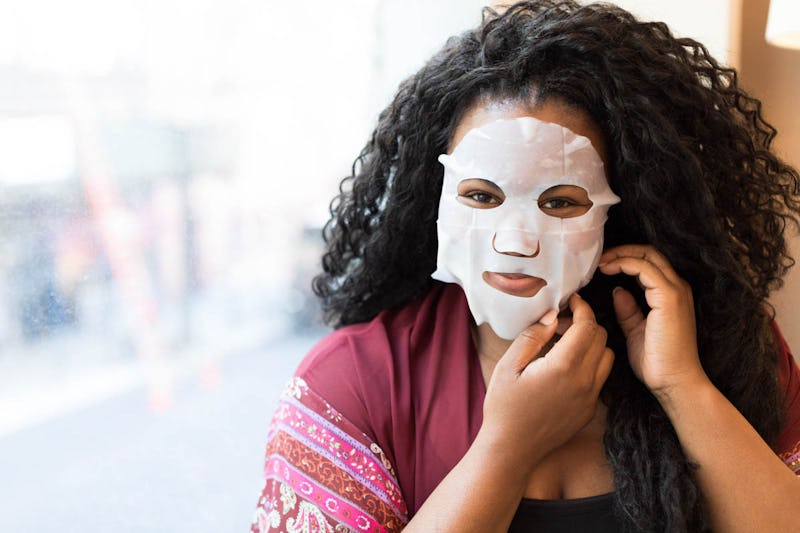 Bustle
I'm an avid label reader, no matter what I'm buying. Yes, this applies to that new brand of granola in the grocery store, but it also applies to cosmetics and skin care products. I took a deep dive into the labels of a whole bunch of Korean beauty products for sensitive skin in search of all-around great options with soothing ingredients.
First, it's important to note that "sensitive skin" is definitely an umbrella term; it means something different for everyone. My skin gets insanely dry in the winter — I'm talking a physical map of the Sahara on my face — so I opt for gentle oils and hydrating alcohol-free toners. It's very common for those with sensitive skin to have an allergic reaction to specific botanical extracts, so it's best to search for hypoallergenic ingredients with calming effects. And "sensitive" generally isn't the only word that describes someone's skin. It's likely you also fit into another skin type group as well —like dry, dehydrated, or acne-prone. Basically, no one product is going to work for everyone, but finding avoiding ingredients that irritate sensitive skin is the right place to start.
That being said, no matter what kind of sensitive skin you've got, when it comes to choosing the best skin care products for sensitive skin, products with fewer additives and fillers are your best bet. These highly-rated Korean skin care products use non-irritating ingredients to help build a healthier skin barrier one day at a time. They also come backed by user reviews from other people with sensitive skin, and they can't seem to get enough of them!