These Are The Cutest Rain Boots You Can Get On Amazon — & They're All Under $100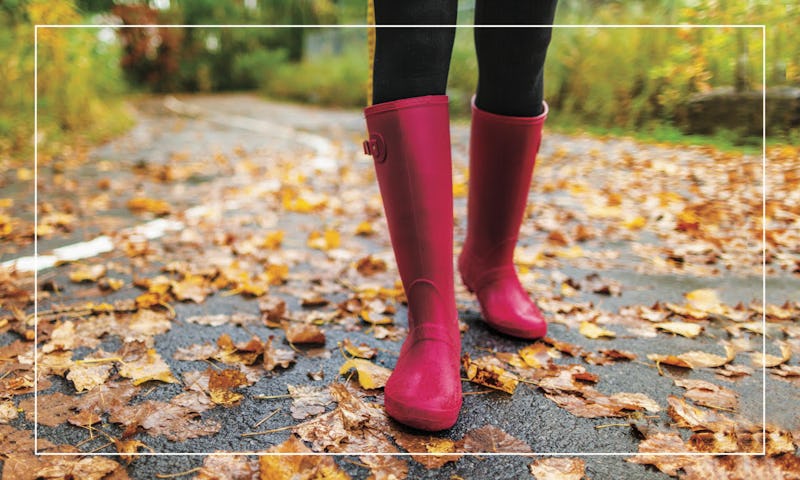 Bustle
What makes a pair of wellies be considered as the best women's rain boots doesn't just depend on their ability to keep feet dry in a downpour, it also depends on the needs of the woman wearing them. When choosing a pair of waterproof boots, a good fit, color, and style selection are important too.
Given there's no stretch in most rain boots, finding a pair of rubber boots with a good fit takes some work, especially if you have wider calves or feet or high arches. We found the perfect pairs for all three fit issues, with hundreds of reviewers vouching for their comfort and support.
Rain boots often have a very particular galoshes-like aesthetic, one that doesn't pair well with a work outfit, or which can cramp your streetwear style. Luckily, there are rain boots that could pass for a chic bootie or a stylish pair of sneaks.
If, like me, you embrace the whimsical, playful look of a traditional rain boot, you'll love the polka-dot, floral prints, and bright color options on the list.
All of the boots below offer great protection from the elements and from slippery sidewalks, so no matter which pair suits your fancy, you won't have to worry about sacrificing quality for style.
Read on to see which of the following pairs of the best women's rain boots is the right one for you.