The 10 Warmest Gloves On Amazon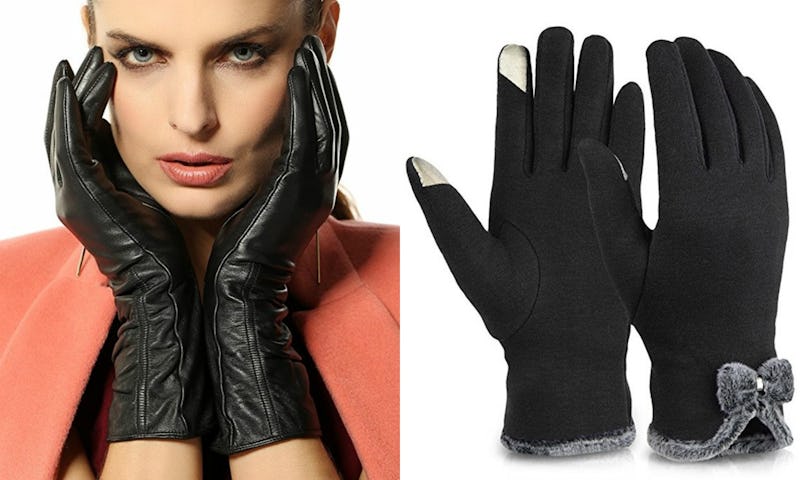 Amazon
It's officially winter, a.k.a. a seriously magical time of year — but it also means it's seriously cold, meaning that it's time to find out where to buy the warmest gloves that keep your fingers nice and protected this year.
I grew up in New York, but I've spent about the last two years living in warm climates, so when I went to visit my family for Thanksgiving, I was s0 cold and hardcore wished that I had brought some warm gloves. I'll be honest, my main reason for neglecting to bring gloves or mittens is because I hate having to take them on and off while I'm texting (which totally defeats the purpose of them being warm and protective. But here's the good news: there are actually a lot of tech gloves that will keep your hands nice and comfortable in the cold that you wear while still being able to text.
There are fleece gloves, knit gloves, and wool gloves that are supremely warm, plus lots of pretty leather gloves that instantly make you feel like a badass for some reason. Whether you want to keep your hands warm while texting or simply keep 'em totally protected when it's freezing outside, there are a ton of choices to pick from. There's even a special set of gloves for people who always lose one! The next time I'm in New York in the cold, I know I'll be rocking my double-lined fleece gloves for sure.