December's 11 Best New Novels Include LGBTQ Holiday Romances & Post-Apocalyptic Adventures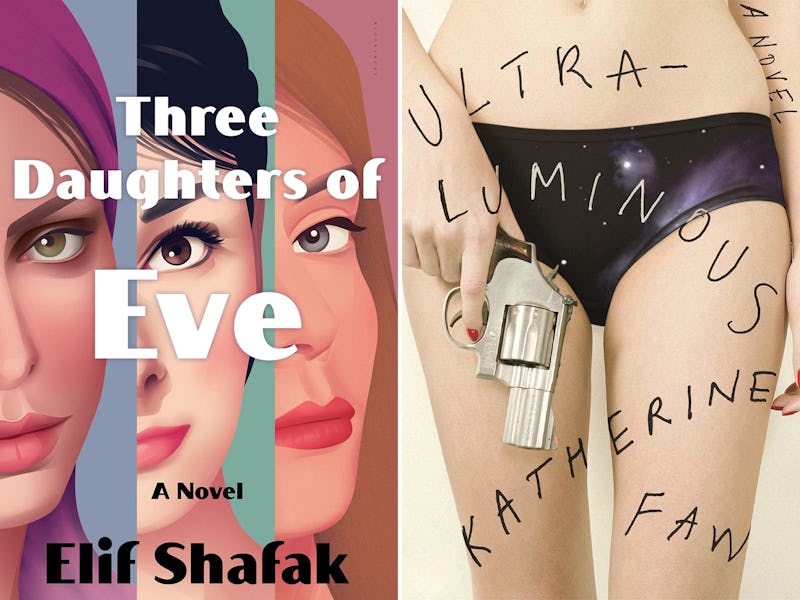 There's no better time than the end of the year to indulge in a good book. December 2017 is bringing with it some wonderful new fiction releases. After a year of remarkable fiction, it's only fitting that we're closing 2017 with some extraordinary books to match.
This month's reading is filled with books that deliver exquisite prose and surreal stories. If you love to just get lost in the writing of a piece, you're certainly in luck. And after all, as the cold comes in, is there anything better than hunkering under the covers and pouring over a beautiful book?
(But, of course, that's not to say that these books don't bring with them a page-turning plot. Basically, you should just cancel all your plans, because you're going to get sucked into some A+ storytelling.)
The holiday season is certainly hectic, so be sure to give yourself some time to get lost in a fantastic book. These books go great with Christmas cookies and hot cocoa, and they'll certainly give you a good escape from your crazy AF family. After all, winter is the perfect time to snuggle up under a blanket with a good read. Be sure not to miss these top-notch new releases coming out this month. Each one will bring a little sparkle and a lot of joy to your life this holiday season.