11 New Fiction Books To Help You Celebrate The Beginning Of Fall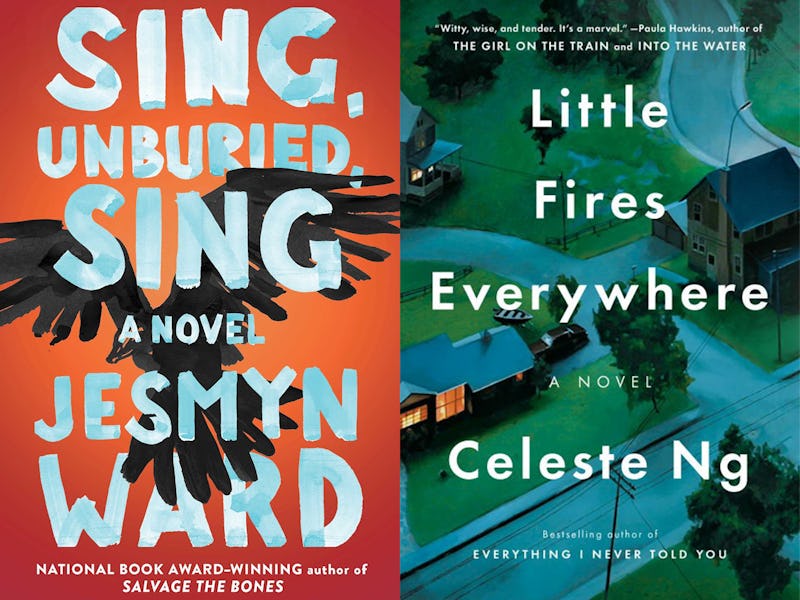 September is somehow here, and while I will certainly miss the lazy days of summer, there's plenty to get excited about in the fall reading season. This fall, readers will be getting some absolutely amazing new novels, and this month's new fiction releases are certainly starting things off with a bang.
So many of our favorite authors are delivering enthralling new reads this month; plan on spending some time over the next few month with the words of Salman Rushdie, Ann Leckie, Celeste Ng, Robin Sloan, Jesmyn Ward, James McBride and more.
From the drama of 19th century Spanish royalty, to the intrigue of small Southern towns, to futuristic worlds of drugs and tech, this list of books is covering an impressive amount of ground. Sure, the summer may have been a good time for light, fluffy reads. But this fall, authors are keeping us on our toes with smart, captivating books that will spark your curiosity and have you asking important questions about the world we live in.
Fall means back-to-school, the crunch of fallen leaves, pumpkin spice mania, and, of course, plenty of good reading. Now's the time to hit up your local bookstore and get your hands on these spectacular fall books.