The Best Lyrics From Kehlani's New Album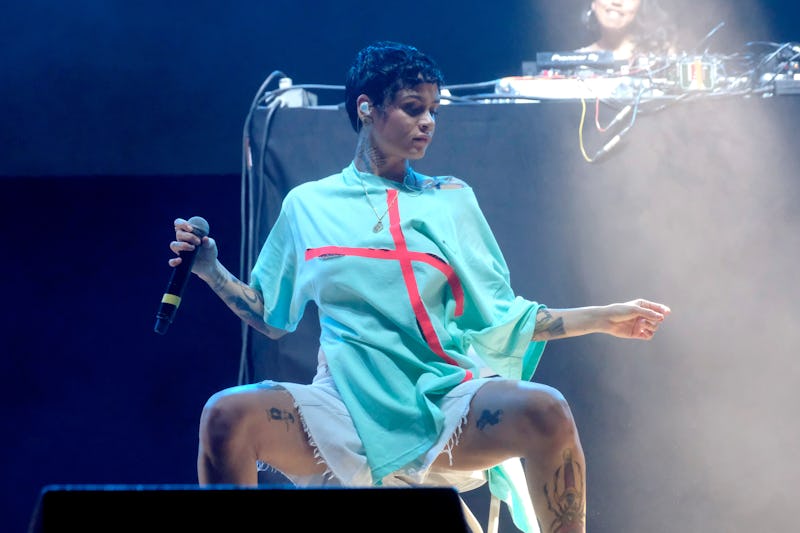 Frazer Harrison/Getty Images Entertainment/Getty Images
Friday saw the release of Kehlani's debut album SweetSexySavage, an album that rings true to its name. The record tackles all the sweet-and-sour aspects of love in the modern age, and I trust the youthful singer to nail that. At only 21, Kehlani has started to make an impression on the music world, popping up to show her prowess here, there, and everywhere.
Of course, if you're not paying attention, you may think that the songstress had been staying under the radar until now. But this has been a long time coming; Kehlani first made waves while auditioning for America's Got Talent in 2011 with her former group PopLyfe. After breaking free, she released a series of mixtapes, including the Grammy-nominated You Should Be Here. And, after popping up to lend her vocals to Zayn's "Wrong" in 2016, it became clear that she was ready for her own fully-formed LP. Enter SweetSexySavage.
The album is straightforward in tackling the hardships of loving all the wrong people, or even just being that wrong person people fall in love with. Kehlani has seemed to experienced a bit of both. Whatever the case may be, I rounded up some lyrics off her debut album that pinpoint dealing with heartbreak, dolling out heartbreak, and everything in between.