11 New YA Books You'll Love If Revenge, Contagious Plagues, & Superheroes Are Your Jam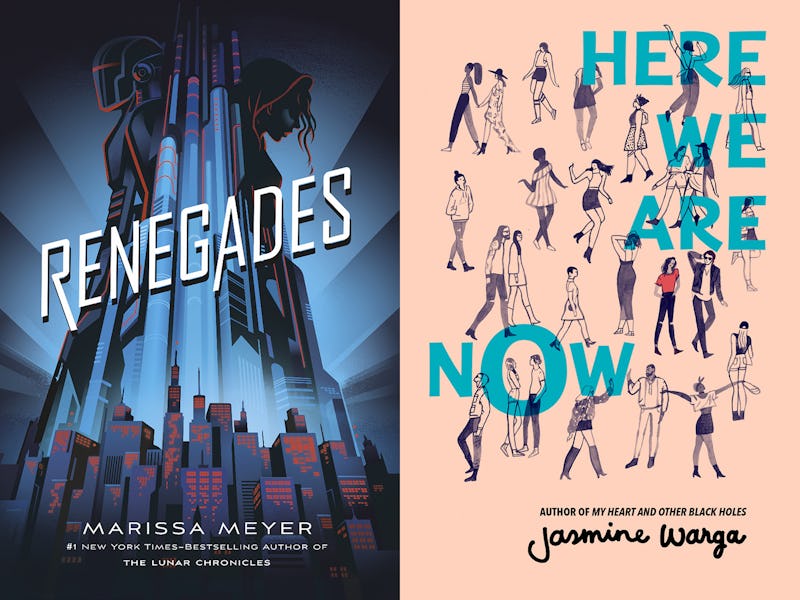 Grab your favorite reading light and snuggly throw blanket because the days are short, the weather is cold, and young adult authors have some seriously great new books for you to read. This list of the best YA novels of November 2017 (where did the year go?!) includes some big, big names in the young adult universe: Marissa Meyer has traded in the fairy tale heroines of the Lunar Chronicles for a new batch of characters, and you're obviously going to be hooked; and Michelle Hodkin is returning to her beloved Mara Dyer universe... but in a new way.
And speaking of returning to a beloved universe, Traci Chee is back with her crazy anticipated second book of her The Sea of Ink and Gold series. In other exciting follow-up news, My Heart and Other Black Holes author Jasmine Warga's sophomore novel is here, and it's definitely worth the wait.
But it's not just established names on your TBR list this month. A handful of YA authors are making a big splash with their buzzy debut novels, and they're definitely ones to watch. Remember the name Fred Aceves, everyone.
Right now it looks like the only bad news is you're going to have to call in sick to work Nov. 7, because basically every awesome book is dropping that day.
Which is really a good news, bad news kind of thing.