12 Stylish Weekend Bags That'll Kick Your Carry-On To The Curb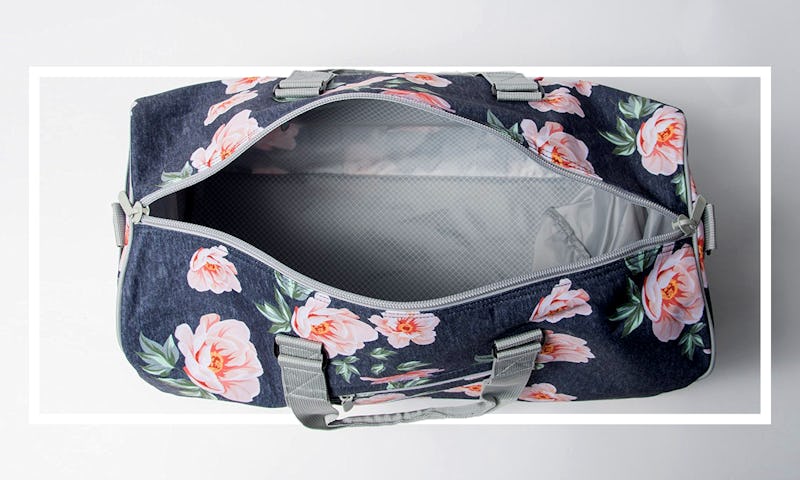 Amazon / Bustle
Weekend trips: short, sweet, to the point, and often a great escape from reality. But what does every girl need to make it the perfect escape? To pick from a selection of the best weekender bags for women. Whether you're venturing out on a little road trip with friends for a few days or jetting off for the weekend to see family, there's a lot to be said for the magic of simple weekend vacations, and, of course, the luggage that goes with them.
When looking for a weekend bag you want to be sure to find one that is small enough to fit in an overhead compartment but big enough to carry everything you need. And since you may be toting the bag from place to place, looking for one that slings over one shoulder and is easy to carry is crucial. But what actually constitutes a "weekend bag" varies quite a bit, so it's pretty much a guarantee that you won't have to sacrifice style for utility. Yes, you can have your cake and eat it too — and usually on a budget.
Below, we've sorted through some of the best bags for weekend trips and narrowed it down to a handful of options that vary in shape, size, material, color, style, budget.