These Oil Diffusers Will Make Any Space Smell Great (& Many Are $20 Or Less On Amazon)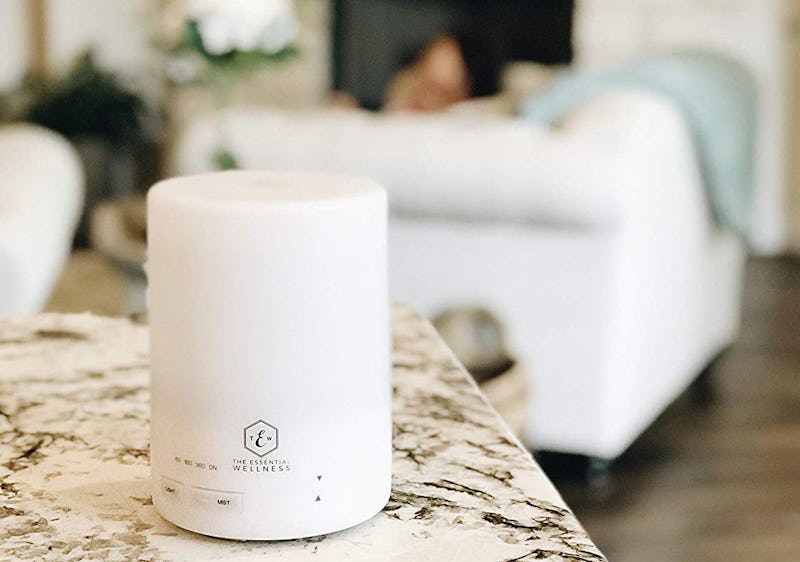 Amazon
One of the most popular ways to add a little scent to a home is with a diffuser. While they vary in style, the best oil diffusers on Amazon are all easy to use and smell great. Electronic diffusers vary from tiny to large to suit spaces of all sizes, but most units feature several mist settings (so they double as mini humidifiers), timers, and multiple LED light colors to customize your experience. However, they're not the only option. There are also many reed and candle diffusers out there if you prefer that vibe or just don't want a unit you have to plug in.
To get the most out of your electronic or candle-powered diffuser, you'll want potent essential oils. Each oil has its own benefits, but some of the most popular essential oils include eucalyptus, lavender, peppermint, lemongrass, tea tree, and orange which are said to help with everything from cough relief to reducing stress. You can even combine oils for your desired smell and effects. To get a quality oil, look for undiluted oils and make sure they arrive in dark glass bottles, since essential oils break down plastic and are light sensitive. If you're looking for an essential oil set that includes many therapeutic favorites, there's one included at the end of this list, too.
No matter which diffuser style you prefer, these are the best oil diffusers on Amazon to pair with all of your favorite scents.