14 Durable Dog Toys That Stand Up To Even The Toughest Chewers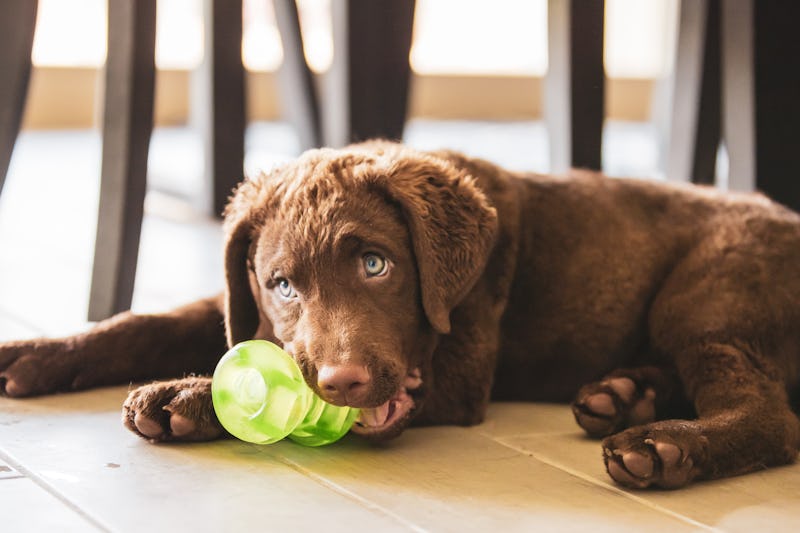 Shutterstock/Medic1480
Your dog is one of the best things that's ever happened to you, and that precious pup deserves only the best toys. You could opt for those flimsy chew toys that fall apart within an hour, or go straight for the best chew toys for dogs.
Chewing is actually really important for dogs of all ages — it helps puppies explore and older dogs to clean their teeth and stave off boredom. That's even more reason to invest in quality chew toys made from super durable (and safe!) materials. Rope toys are always a good choice, but now there are even specially-designed rubber and nylon toys that simultaneously clean teeth and gums while keeping your pup's attention engaged. Plus, durable rubber toys are often a good choice if your pup has been known to chew through one or two of their old toys.
You also want to consider your dog's personality. Some dogs are super social and love tug toys so they can play with you or their pup BFF, while others prefer to chomp away in peace and quiet. If you have a dog who tends to go to a quiet spot to chew, consider a solo toy like a stuffing-free plush or a pineapple-shaped teeth cleaner.
Can't decide which toys your dog will love? Here's a roundup of some of the best chew toys that are sure to please your pup.