These New YA Novels Are Just What You Need To Make It Through To Labor Day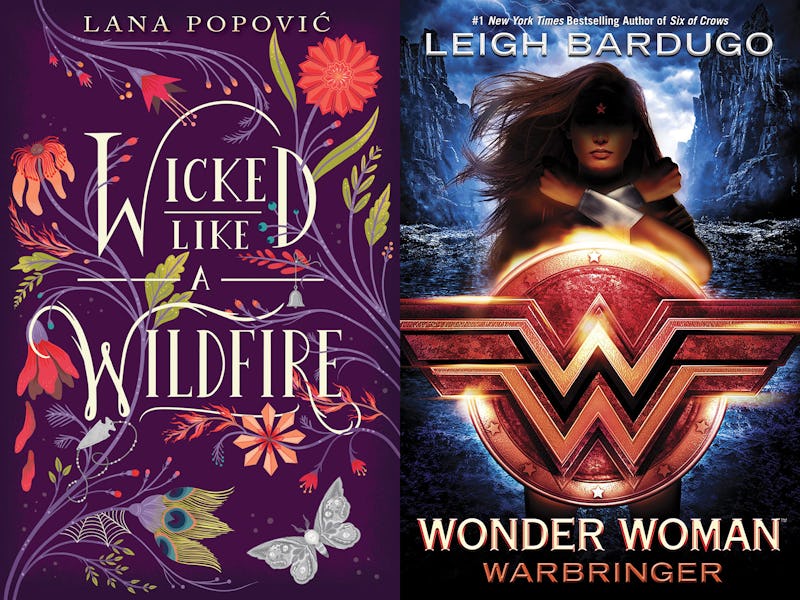 Summer is coming to an end — even though it totally just started, right? And before the rush of heading back to college or back from your vacation from work, you also have to get in your final TBR add-ons for your summer reading. Not to make this even more difficult, but this list of 14 of the best YA novels of August 2017 is going to make that reading pile a bit longer. (Come on, you can handle it.)
Just like in the movie theaters, superheroes and comic books are dominating this month in the literary world, with YA titans like Leigh Bardugo and Jason Reynolds adapting stories starring Wonder Woman (omg, yes, more Diana, please!) and Spider-Man alter-ego Miles Morales. (We love you, Peter Parker, but you can step aside for this one.)
They're both stories non-DC or Marvel lovers (or even non-comic lovers) can totally read and fall head over heels for, but if you were looking for a break from all the superheroes, plenty of other YA authors have you covered.
This month there are singing ghosts, deals with the devil, teen pregnancies, camping trips going horrifically wrong, spellbooks, resurrecting people from the dead, family curses, unusual love triangles, and more. Basically you have all the makings of a top-notch final month of summer reading.
Better get started if you want to finish before Labor Day.