15 Comfy Pairs Of Jeans On Amazon That Travelers Swear By — In Every Style & Wash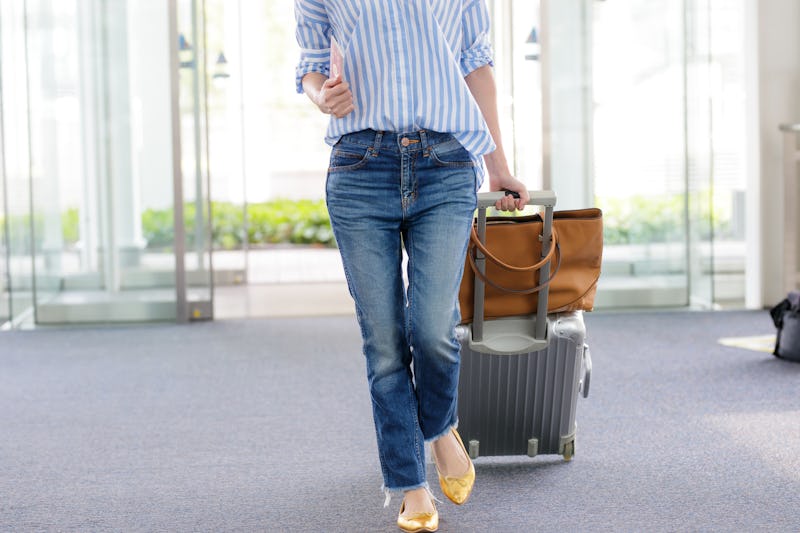 fotolia/naka
When you're shopping for the best travel jeans, the goal is finding a lightweight jean that has plenty of stretch. Whether you're lounging on an airplane or sitting in the backseat for a four-hour car ride, you'll be much happier if you're wearing pants that move with you. And, as far as packing goes, lightweight jeans are easier to fit into a suitcase or overnight bag, and won't weigh down your luggage.
But, since there are a lot of jeans that fit that description, consider your personal style. Which jeans do you reach for in your closet? Do you like how skinny jeans hug your frame or would you rather be traveling in a looser-fit boyfriend jean? Whether you gravitate toward lighter, medium, or darker denim, there are plenty of pairs below that you'll love. And, if you're prone to spilling your soda the second the flight attendant hands it to you (or is this just me?), maybe opt for a black jean that won't show a single stain while you're en route. Ultimately, the best travel jeans for you will be the pair you're excited to wear even when you're not on-the-go.
Queue the fashion-show movie montage! Keep scrolling, the best travel jeans are gathered up, below.