The 18 Best Poetry Collections Of 2017 Will Inspire You To Give The Genre A Chance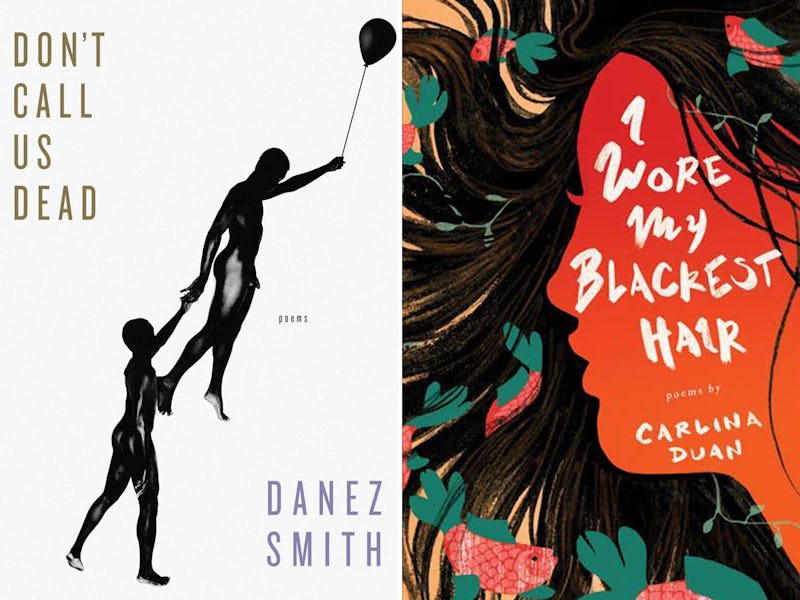 Although those New Year's resolutions you made all the way back in January are probably a distant memory by now — if you're anything like me, anyway — there's one item on your 2017 to-do list that you should definitely complete: making your way through your year's TBR pile. I don't know about you, but in my reading life, it seems like with every passing year the number of books I just HAVE to read only gets longer… and the number of days I have in which to read them does not. This year was no different: filled with bestselling and award-winning novels, memoirs, thrillers, investigative reporting, and — one of my personal favorites — plenty of new poetry collections I just had to check out.
In case you haven't noticed, it's been a challenging year for lovers of language: with Twitter politics degrading the power of the written word, violent hyperbole cluttering up online comment sections, and single-syllable politicians lowering everyone's expectations for how we should interact with one another. But one place language will always be revered is in poetry — and that's why we have to keep reading it, and writing it, and sharing it with those around us.
Here are 18 new poetry collections to read before the end of the year — and before all the new 2018 titles have your TBR pile stacked sky-high.