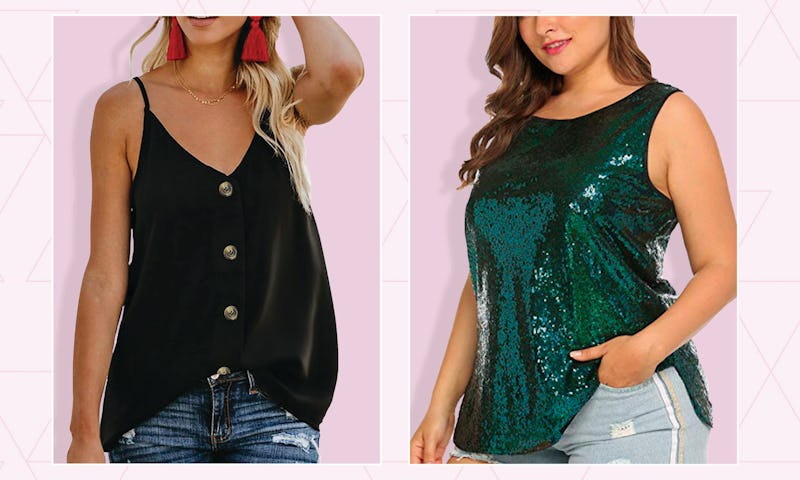 Amazon / Bustle
Tank tops are a wardrobe staple which can be worn alone or as a layering piece under other clothing items. Whether you're going to the gym, work, or just hanging out around the house, the best tank tops fit comfortably (whether that be loose and relaxed or fitted) and come in a variety of designs with different straps, necklines, colors, and designs.
Beyond fit and style, fabric is also an important consideration when it comes to picking the best tank top or tops for you. There're tons of different fabric options and combinations, but some of the most common are:
When it comes to pregnancy, nursing, workouts, or just days when you would rather not wear a bra, you'll find smart designs below that have your needs covered, too.
To help you on the hunt for the perfect tank top, here are 20 customer-adored options from Amazon for work, for play, and for the gym.