9 Simple Ways You Can Actually Make A Difference In The 2018 Midterms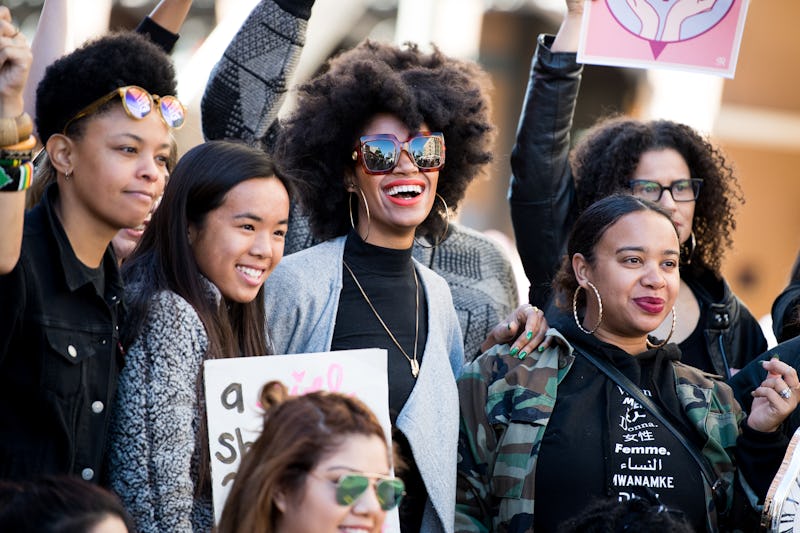 Emma McIntyre/Getty Images Entertainment/Getty Images
We're less than 100 days out from November 6, which means it's nearly time for the midterm that many analysts are calling the most important election of our lifetime. Now's the moment to step up your engagement if you care about the results. If so, you're probably wondering how to make a difference in the midterm elections.
Republicans currently control the Senate by a single seat and the House by 24 seats. If they maintain their hold on the chambers, they'll be able to continue their efforts to repeal the Affordable Care Act, deregulate banks and businesses, and dole out tax breaks. But if Democrats win Congress in a "blue wave," they'll be able to stymie President Trump's agenda and pass some legislation of their own (though only measures that can override his veto), like enshrining threatened political norms into law, protecting DACA and the Dreamers, and passing gun control reforms.
This election is more important than most: We already know of a few momentous political episodes that will take place over the next two years. President Trump will try to confirm at least one Supreme Court justice, Brett Kavanaugh, who could help to repeal Roe v. Wade (though that could very well happen before the next Congress is seated). District lines will be redrawn, in most cases by the parties who control their states, meaning that gerrymandering could shift the balance of power between parties in many places. And if — in the most extreme case — Robert Mueller's investigation into the Trump campaign leads him to recommend impeachment, it will be Congress who decides the president's fate.
Whether you're rooting for a blue wave, a red wave, or a "pink wave" (a flood of successful female candidates that some commentators believe is coming), it's time to do something about it. Here are nine of the best ways.