The 21 Most Tragic 'Game Of Thrones' Deaths, From The Red Wedding To Shireen Baratheon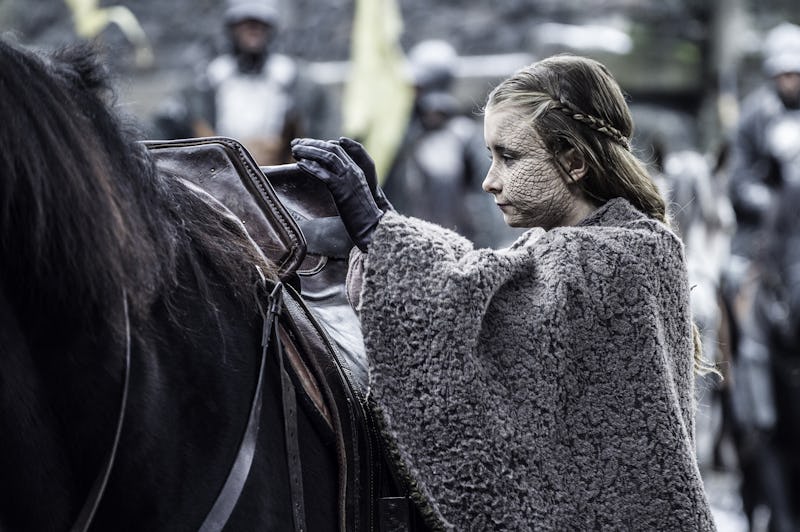 Helen Sloan/courtesy of HBO
While Game of Thrones keeps reminding us that all men (women, and children) must die, that doesn't make their death scenes any easier to stomach. While some characters' demise have been met with cheers — Viserys, Joffrey, Ramsay, and Littlefinger chief among them — others were a cause for mourning. After all, who doesn't remember Ned Stark's shocking execution in Season 1 or the traumatic Red Wedding from Season 3? If the most tragic deaths on Game of Thrones have taught us anything, it's that no one is safe in Westeros — whether it's innocent children or the Mother of Dragons.
However, another lesson the HBO series has driven home is that not everyone who dies stays dead. Case in point: Jon Snow, who was betrayed by the Night's Watch and literally stabbed in the back before Melisandre brought him back to life. Then there was Beric Dondarrion who resurrected countless times before his final death at Winterfell. Even The Mountain was "mostly dead" (to quote The Princess Bride) before Qyburn did his weird pseudo-science on him. And although it's never mentioned in the show, George R. R. Martin hinted in the books that Catelyn Stark had resurrected as a character named Lady Stoneheart.
So whatever your thoughts on Game of Thrones Season 8 or that divisive series finale, let's pour one out for the 21 characters who bit the dust in particularly tragic ways.