These Are The 24 Most Popular Book Club Picks, According To Goodreads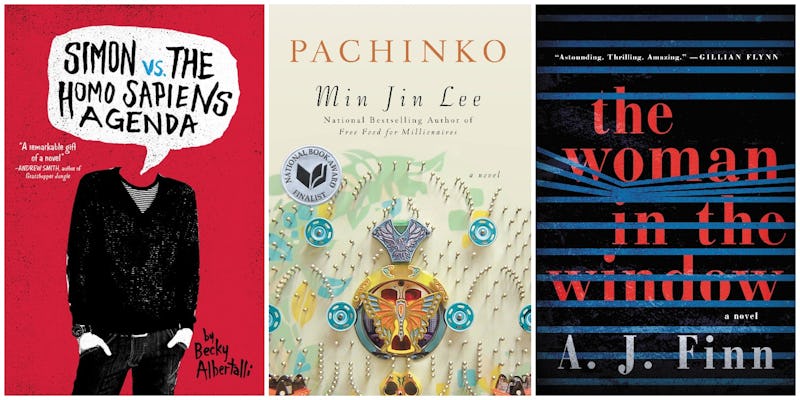 If you've ever been in a book club and been tasked with picking the next month's book, then you already know: It's a high stress, big stakes responsibility. You want to select a book that not only inspires conversation and debate and critical thinking, but satisfies a wide variety of literary opinions. It's a tall order, but not impossible. Take a deep breath, take a seat and comb through this month's top book club picks from Goodreads. There's a little something in there for pretty much everyone. I promise.
In recent years, book clubs have seemingly skyrocketed in popularity. What was once associated with either grouchy academics or wine moms has now become an activity for all kinds of folks. There are cookbook book clubs, biography book clubs, digital book clubs, national book clubs — pick a theme and somewhere, someone is reading a book with that very specific demographic of people. And it's totally understandable — there's something deeply satisfying in sharing the same book, the same story, the same world, with a host of other people. Hearing their own impressions and experiences. Maybe even looking at a chapter, a character, even a single passage in a new light after your neighbor completely blows your mind with a new perspective.
Goodreads gets it, too. They've compiled their ~literary data~ to identify the top 25 books that book clubs across the world devoured. The list is dominated by fiction, but houses a handful of truly superb nonfiction works and even several YA tearjerkers. But what's deeply refreshing is the diversity of authors, a sign of hope.
So what's on your list?