These Durable Air Mattresses Are The Key To A Comfortable Snooze When You're Camping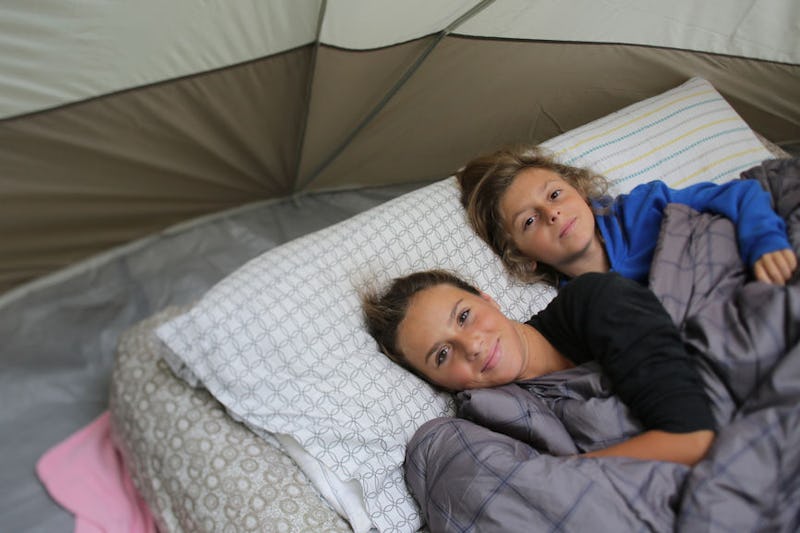 stocksy/ALICIA BOCK
Unlike air mattresses designed for home use, the best air mattresses for camping are typically made of more durable, puncture-resistant materials. Plus, they don't require an electrical outlet to blow up. In your search for the best mattress for you, there are a few things to remember.
Your first consideration should be size. Do you want a twin-sized air mattress or one built for two? Keep in mind that air mattresses also have varying weight capacities. As you shop, also know that budget air mattresses tend to fall short of more expensive models in a few ways: They're less supportive, less durable, and often sit closer to the ground (aka they're harder to get on and off). A budget option might work for you, but if you can afford it, spending a bit more upfront for a higher quality, more comfortable mattress might behoove you in the long run.
No matter which one you choose, make sure you're able to blow it up. Many air mattresses have built-in electrical pumps, but you might need a separate adaptor or a manual hand pump to make them functional in the wilderness. Read on for more details on the best air mattresses for camping.