The 3 Best Argan Oils For Hair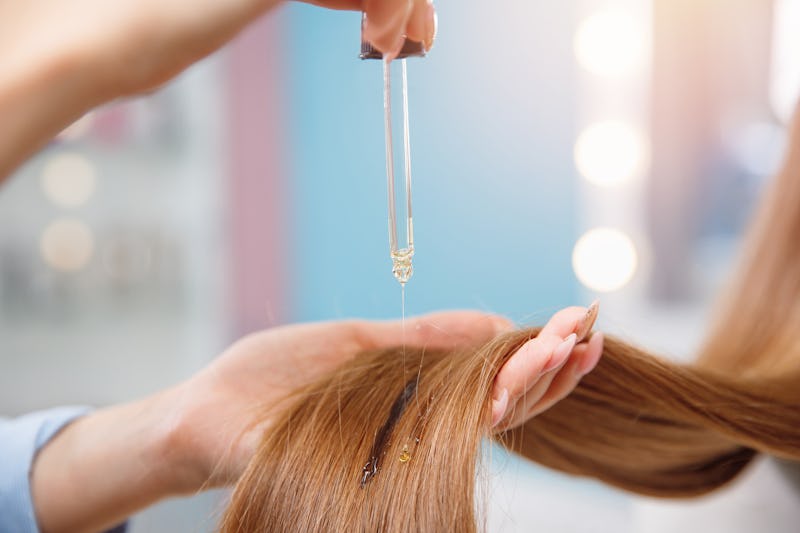 Parilov / Fotolia
Argan oil is something of a miracle ingredient for hair, boosting shine and preventing heat damage, and the best argan oils for hair are even gentle enough to help soothe an itchy scalp. The luscious oil is rich in vitamin E, which may even help promote hair growth. Because it's lighter than many other plant-based oils like olive oil, it absorbs easily into the hair for lustrous shine, with no greasy residue in sight.
On your quest to finding the right argan oil hair product for you, it helps to first decide whether you want a pure argan oil or an argan oil-infused blend that may offer additional benefits. Many blends are mixed to be less heavy, so even fine hair can enjoy the benefits, and most contain smoothing ingredients like silicones which also helps to lock in moisture and prevent frizz.
Additionally, be mindful of where "argan oil" is listed in the products. Because of its popularity, many brands are trying to capitalize on the trend by adding only very small amounts of argan oil in their products. To get the most benefits, look for products with argan oil listed higher up, since the most prominent ingredients will be listed first. I've also included a shampoo that's packed with the ingredient.
All of the products below come highly rated on Amazon and some come backed by hundreds of glowing customer reviews.