Slip No More! These Are The Safest Bath Mats For Inside Your Tub — & Here's Why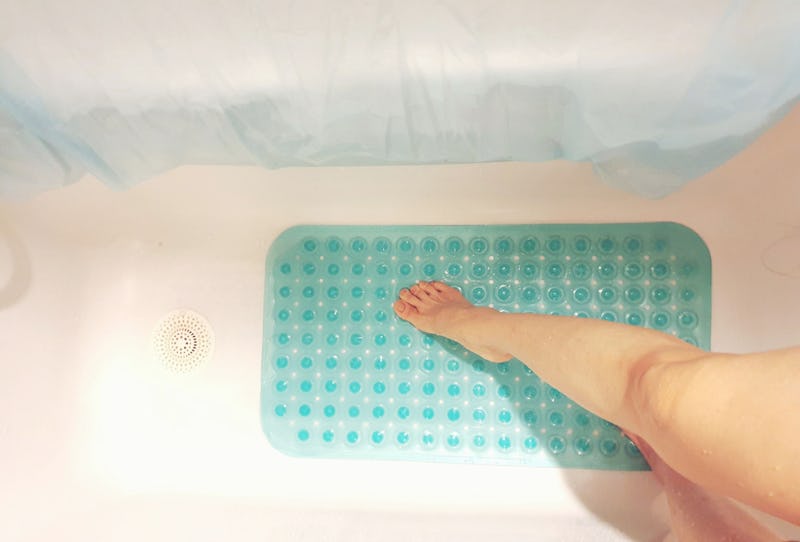 TerizTDH/Shutterstock
Slippery showers are bad news, and if you've got a two-in-one shower and bathtub situation, the best bath mats for inside the tub are a safety game changer. These grippy mats stick to the base of the tub and provide a textured surface that's a bit firmer to stand on.
Like any must-have product, there are a whole lot of bath mat options out there. Despite plenty of bath mats to choose from, Amazon reviewers have spoken: Firmer ones lined with suctioned grips reign supreme. Featuring antibacterial qualities, they're textured (to provide a stronger grip beneath your feet) and easy to rise clean (or even toss in the washing machine). While these mats come in a variety of sizes, from standard to extra long, you'll obviously get the most slip protection with one that covers the entire floor of your tub.
Ready to end the slippery madness? Here, find three top-rated bath mats for inside the tub — all under $20. Each has more than 3,000 reviews and a 4.5-star rating on Amazon so it's all about picking the one that best suits your needs. Note: If you use lots of bath oils, just know that they'll make any bath mat a little slippery.