These Bedroom Air Purifiers Will Keep Irritants At Bay While You Sleep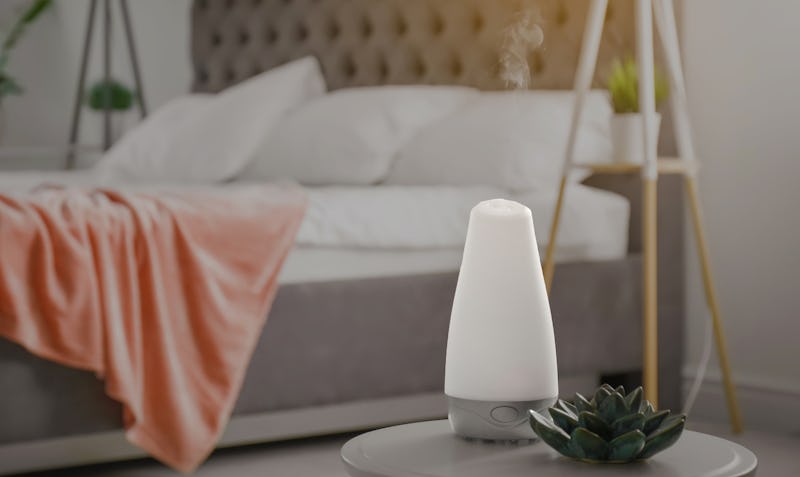 fotolia/New Africa
Did you know that the air quality in your bedroom can impact your sleep and how well-rested you feel when you wake up? Irritants like dust or mold can actually cause sleeping to be more difficult. That's why buying an air purifier specifically for your bedroom can make a lot of sense. The best bedroom air purifiers can tackle and remove a range of bothersome problems from the air — from dust and pet dander to smoke and bad odors.
When shopping for a bedroom air purifier, it's important to keep in mind the size of your bedroom, as these products are not all designed alike, and the range of square footage that they can clean can vary a lot from machine to machine as well as impact the cost.
The amount of noise a purifier emits is also another important consideration for bedroom air purifiers. When operated on low, air purifiers should be quiet enough to not interrupt your rest. That's why the Coway Mighty air purifier is a great choice for bedrooms up to 360 square feet. According to reviews, it's ultra-quiet while it works to filter out pollution from the air.
For an in-depth look at the best bedroom air purifiers you can buy, take a look at the details of these products below.