These Are The 3 Best Dupes For Benefit's Porefessional Primer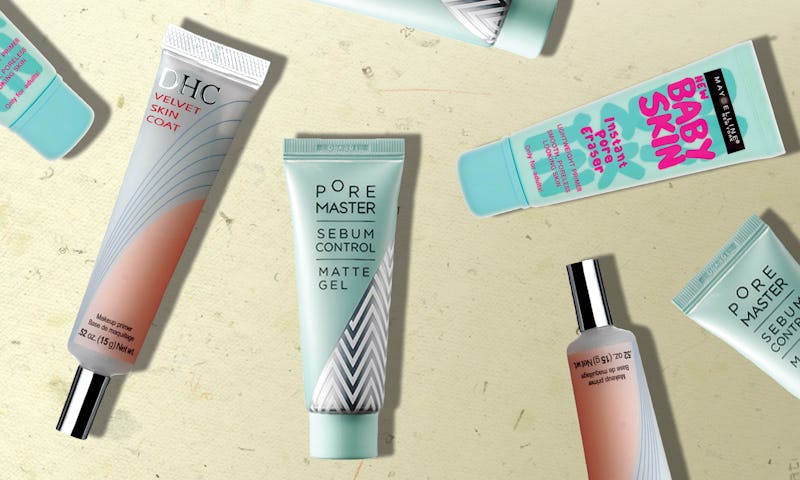 Amazon/Bustle
When you think of beauty products that people on Reddit and YouTube go wild for, contour kits and eyeshadow palettes are probably what come to mind. That's why it's so interesting to see something like Benefit's The Porefessional Face Primer take off in the beauty community. Not quite makeup, but not quite skin care, it's a primer, which isn't exactly the sexiest product in the world — but it has such a devoted fan-following that there have been multiple Reddit threads and YouTube videos disseminating what the best Benefit Porefessional dupes on the market are.
The reason this primer has such a wide cult-following is because of its unparalleled texture and ability to smooth out skin and reduce the appearance of enlarged pores. Instead of a traditional cream formula, The Porefessional has a balm-like texture that magically melts into your skin, making your pores look smaller and your complexion more even. Pores can't actually open and close, so they can't actually get smaller, but Porefessional's blurring technology helps them look less noticeable.
Benefit's primer also wins points because of how it prevents your makeup from sliding off your face. It provides a smooth surface that creates the perfect canvas to help the rest of your products last all day long.
It stands to reason that a product so popular would have some dupes floating around, and beauty lovers on the internet have dug them up. Ahead, find the best Benefit Porefessional dupes you can get — for much cheaper.